Brain Health Fair in San Diego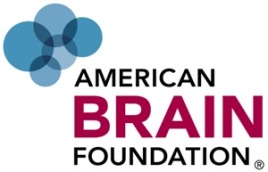 FOR IMMEDIATE RELEASE
Media Contacts:
Robb Leer, RobbL@LeerCommunication.com, (612) 701-0608
Michelle Uher, muher@aan.com, (612) 928-6120
***MEDIA ALERT***
FREE Brain Health Fair Coming to San Diego to Help Patients and Families
Learn Latest Advances in Brain Diseases and How to Keep a Healthy Brain
What:
Brain Health Fair
When:
Saturday, March 16, 2013, 9:30 a.m. to 3:30 p.m.
Location:
Hilton San Diego Bayfront Hotel, San Diego, California
Register Now:
Free registration now open at
www.BrainHealthFair.com
SAN DIEGO
– Patients and families affected by brain diseases such as Alzheimer's disease, stroke, and Parkinson's disease, as well as the general public interested in brain health, are invited to register for free now to attend the Brain Health Fair, Saturday, March 16, 2013, at the Hilton San Diego Bayfront Hotel in San Diego. Free registration is open at
http://www.BrainHealthFair.com
.
The Brain Health Fair is a free, daylong family event connecting thousands of patients, families, and caregivers affected by a brain disease with important resources to win the battle against these diseases, which affect one in six people in California. The Brain Health Fair is hosted by the
American Brain Foundation
, the foundation for the
American Academy of Neurology
, which is bringing more than 10,000 neurologists to San Diego for its Annual Meeting.
"This is truly a once in a lifetime opportunity for all of us in San Diego to learn from some of the best and brightest neurologists in the world who will teach free classes and share the latest advances in the prevention and treatment of brain diseases as well as ways for people to maintain a healthy brain," said presenter William Mobley, MD, Chair of Neurosciences at the University of California, San Diego School of Medicine, and a member of the American Academy of Neurology.
Attendees of the Brain Health Fair will have the opportunity to learn from exhibitors and neurologists from around the world about the latest research advances in Alzheimer's disease, autism, brain injury, epilepsy, headache, multiple sclerosis, Parkinson's disease, sleep disorders, stroke and other types of brain disease.
· Attend FREE Brain Health Classes Taught by Neurologists
· Visit 30+ Exhibitors
· Learn Dance Therapy
· Attend Support Groups
· See How the Human Brain Works
· Learn How to Spot a Concussion
· Play Brain Games for Kids and Teens
· Get Free Giveaways and Resources
Exhibitors at the event will include the American Academy of Neurology, American Brain Foundation, American Heart Association/American Stroke Association, Allergan, Inc., Benign Essential Blepharospasm Research Foundation, Inc., Biogen Idec®, Dance for PD/Mark Morris Dance Group, DiscoverMI.org, Genzyme® Corporation, a Sanofi Company, HDYO (Huntington's Disease Youth Organization), Huntington's Disease Society of America, National Headache Foundation, National Institute of Neurologic Disorders and Stroke,
Neurology Now®
Magazine, Parkinson's Association of San Diego, Parkinson's Disease Foundation, San Diego Psychological Association, and TEVA Neuroscience, Inc. Check
http://www.BrainHealthFair.com
for updates on attending exhibitors.
The event is sponsored by Genzyme® Corporation, a Sanofi Company, Biogen Idec®, TEVA Neuroscience, Inc., and Neurology Now® Magazine.
The Brain Health Fair is presented by the American Brain Foundation, the foundation of the American Academy of Neurology, which supports vital research and education to discover causes, improved treatments, and cures for brain and other nervous system diseases. Learn more at
http://www.CureBrainDisease.org
.

Coe's List


Contributions
If you would like to make a contribution to Coe's List...I will make a deposit, then select someone on the list in need, make a contribution in your honor, send you a copy of the check and information so you can be assured that your hard-earned money is going to someone or something worthy. Or you can direct me as to who you would like to receive it. All accounting will be made. Feel confident with me that you are doing a wonderful thing. Make your check payable to:
Coe's List
C/O: KGB-FM
9660 Granite Ridge Drive
San Diego, CA 92123
Thank you!!!!!!!!!!
A Message from Coe
To all of the unsung heroes who help out on their own that I am not aware of... I want to make sure you know how much I appreciate you and KGB appreciates you and your kindness. Thank you for helping a fellow listener and human being out there in a most difficult time. You are a real hero. And don't forget the animals caught in this crossfire. Please go to your local shelters and adopt if you can.
Love, Coe