Pug Rescue of San Diego County Del Mar Event
This years theme is: Back To The Future. For our long time supporters you may recall our events were always held in the Paddock area of Del Mar, almost a decade ago we were moved to the In-Field Pavilion. We had the opportunity this year to relocate back to the Paddock and decided to go for it. With that in mind BACK TO THE FUTURE theme was created! This opens all of you up sorts of costume ideas. You are not limited to solely (The Back to the Future) movies, but any past highlighted Hollywood movie hits! From Sixteen Candles to the newest Blockbusters! Show off your rehearsed movie lines and best costumes ever!
We look forward to seeing you all there! Please check out the front page of our website at www.pugbutts.com for more information about this event!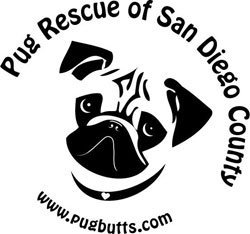 Coe's List


Contributions
If you would like to make a contribution to Coe's List...I will make a deposit, then select someone on the list in need, make a contribution in your honor, send you a copy of the check and information so you can be assured that your hard-earned money is going to someone or something worthy. Or you can direct me as to who you would like to receive it. All accounting will be made. Feel confident with me that you are doing a wonderful thing. Make your check payable to:
Coe's List
C/O: KGB-FM
9660 Granite Ridge Drive
San Diego, CA 92123
Thank you!!!!!!!!!!
A Message from Coe
To all of the unsung heroes who help out on their own that I am not aware of... I want to make sure you know how much I appreciate you and KGB appreciates you and your kindness. Thank you for helping a fellow listener and human being out there in a most difficult time. You are a real hero. And don't forget the animals caught in this crossfire. Please go to your local shelters and adopt if you can.
Love, Coe