The DSC Show for Tuesday 8/06/19: Guys Having to Dump Friends, Sarah's Letter, Exploding Toilets and more!
Here are some of the things we learned today on The DSC Show on KGB.
Happy Anniversary to The DSC Show back on KGB!

Sarah and Emily are heading to Chicago.

Pink's people were in a plane crash.

Dave created a new band today.

JJ Watt broke a kids bike!

He's the oldest man to ever play in the NBA.

Denise Richards is feeling much better.
Happy Anniversary to The DSC Show for being back on KGB for one year! How time flies... Please click here to listen to KGB right now. That also means Miss Shelly Dunn has been retired for one whole year now! She called our show today to say Happy Anniversary to DSC for one year back on the KGB (for the third time!).
We've been teasing Sarah about her flight tomorrow. In case you haven't heard, she's deathly afraid of flying. Emily has requested Sarah buy herself a big red ballgag for the flight and offered to pay her $100 to wear it. Surprisingly, Sarah forgot to pick one up.
Hence the inspiration for - "Second Hand BallGag" is the name of Dave's new band.
Management for Pink was in a plane crash yesterday in Denmark. No one was hurt and Pink wasn't on board. Sarah wrote Boyer a letter: "If I don't come back, open this letter." Just like the one Emily got from a former DJ when she was a kid. It was a 15-page fantasy about him rescuing her from her current boyfriend. Every time she flipped her hair - he went crazy. Would you open it as soon as he left the room or what? All of us would - except Boyer who claims there's a level of trust involved and he wouldn't open it - unless she didn't come back. Who believes him? There it is. On his clipboard. Sarah and her husband Chip were at the Del Mar Races this weekend and
he named some horses for her to place a few bets. She changed them and HIS horses won. They missed out on $700! And it was her fault.
JJ Watt did a practice with the Texans at Green Bay and participated in the tradition of riding onto the field on a kids bike - and broke it! Had to buy him a new one. Later he switched to a bigger bike to finish the ride.
Vince Carter, at 42-years old, is the oldest NBA player as he begins his 22nd year as a player with the ATL Hawks.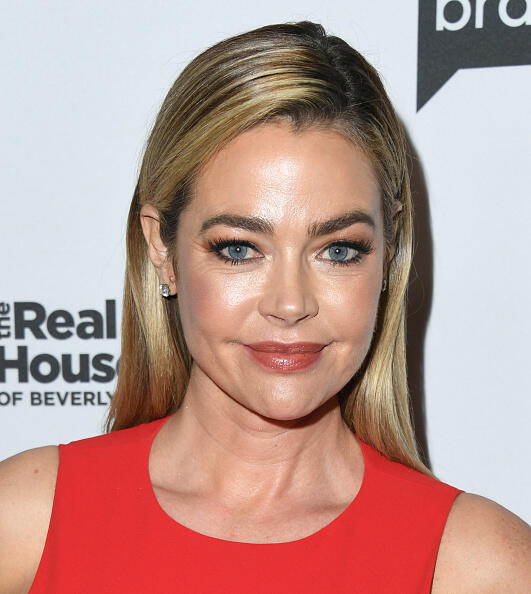 Denise Richards is dealing with a health problem that a fan spotted watching her on "The Real Housewives of Beverly Hills." They thought her thyroid looked too big and told the actress about it. She had it checked out and the fan was correct. She made some changes in her diet and is feeling much better now. More here.
Dave said, "Metallica fans think Motley Crue is more like the Archies when it comes to metal bands."
Bromo is filling in for Clint on middays on KGB all this week! Check him out from 10 until 3 pm.
Photos by Getty Images and KGB/iHeartMedia
Has your wife ever made you break up with your friends?
Sarah and husband Chip were at the Del Mar Races this weekend and she decided he has to dump one of his friends. This "friend" said to Chip, "Dude, where the hot girls at? Let's go." Right in front of her. Wanted him to be his wingman. Sarah confronted him, then ditched the dude! Grabbed Chip and took off. He's a young, hockey guy and Sarah wasn't having it. 
Listener Sebastian called his buddy on speakerphone and didn't know his girlfriend was in the car. He told him they had to stop at the 7-11 because they hired a bunch of hot girls. Now that dude isn't allowed to see Sebastian anymore.
Producer Anna won't let her husband Chafin be around any of his single guy friends. His swim team in college were always on the prowl looking for girls. Pre-approved married men only with wives she gets along with. 
Listener Paul says Sarah and Anna are nut jobs! OMG! I can't believe those husbands have to put up with those kooks. Duct tape their mouths the rest of the show.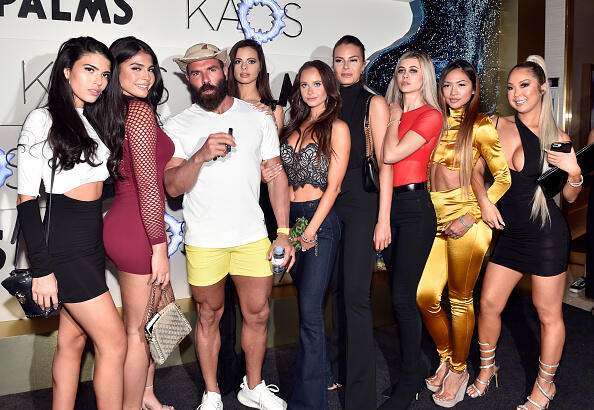 Would you rather for Sarah; your favorite baby was a bad-boy motorcycle-riding, leather-wearing, booze-swilling, Dan Bilzerian OR a gay home decorator? Sarah said - no question - gay decorator.
Ruthie was forbidden to see her first ex-girlfriend by her husband. He pretty much wouldn't let her see any of her old friends.
Listener James got shut down by all of his married friends after he got divorced. They wouldn't let him hang out with them anymore. 
Photos by Getty Images