The DSC Show for Thursday 8/15/19: The Great Bed Debate, 5th Grade Test, Dingle Berries and more!
Here are some of the things we learned today on The DSC Show on KGB.
Bizarre portrait of Bill Clinton in a "Monica" dress has been discovered.

The findings about this guy just get weirder.

One listener thinks the Queen had Epstein killed.

The Olive Garden "Pasta Pass" is on sale today.

Do you sleep on the same side of the bed every night or do you switch it up?

She makes two rulings today.

#TBT: Schwa Wars explained
It was a very buggy Thursday morning. Check out the freakish zombie snail on Dave's Twitter here. Ruth spotted a giant roach walking down the hall of iHeart this morning. Acckkk! She forgot to take a pic.
There's a giant portrait of Bill Clinton wearing a blue dress (like Monica's) and high heels, stretched out provocatively, as he lounges on a chair in the Oval Office. It was found during a raid in Jeffrey Epstein's $56 million house. Now Dave believes there's something to Boyer's conspiracy theory where the Clinton's had Epstein killed in his prison cell. It's all so fishy and suspicious. Take a look at the weirdo painting here.
Listener Mondo says the Queen is covering up for her son Prince Andrew in the Epstein death. He says Boyer is wrong. It wasn't the Clinton's who killed Epstein. It was the Queen of England.
The guy who owns Overstock dot com has documents that claim the Clinton's are involved in the Russian probe. More on this story here.
The popular 'Olive Garden Pasta Pass' goes on sale today at pastapass.com for $100. Details here.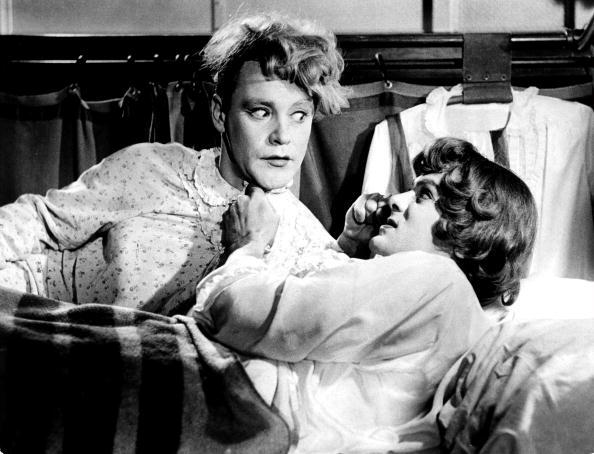 Tweet from Jeff - a couple he knows switches sides of the bed all the time. Every time they get in bed, they have no idea which side they'll sleep on. Boyer says the man chooses which side he wants and the woman takes the other side. Sarah and Dave said that's what they do too. Emily says her husband picks first, but he changes it up. Ruth sleeps wherever the hell she wants. This caused a LOT of controversy and discussion. Please help us by going here to vote for which side is correct!
Emily, The DSC Celebrity Death Czar weighs in today.
Jeffrey Epstein - NO
Toni Morrison - YES
#ThrowBack Thursday
The truth about the Schwa War: Boyer insisted the word GULL as in "the San Diego Gulls" is pronounced like there was no "U." He insisted there was a schwa over the letter so you don't say it. He claims his teacher Mr. Snitt taught him that. We got Mr. Snitt on the phone and he said Boyer was wrong. Dave was like the Allied Forces winning the 'Schwa War' against Boyer's Germany! It was observed today that Chris Boyer's office here in the iHeartMedia building looks as if he's been entrenched there for many years. We only moved in one year ago, but had to regroup a few months ago when our entire building got remodeled. If you'd like to take a virtual tour of Boyer's office, please look here.
Photos by Getty Images and KGB/iHeartMedia
Here are the top ten best foods on a stick: 
#10. Other
#9. Pie pops
#8. Cheesecake on a stick
#7. Fruit kabobs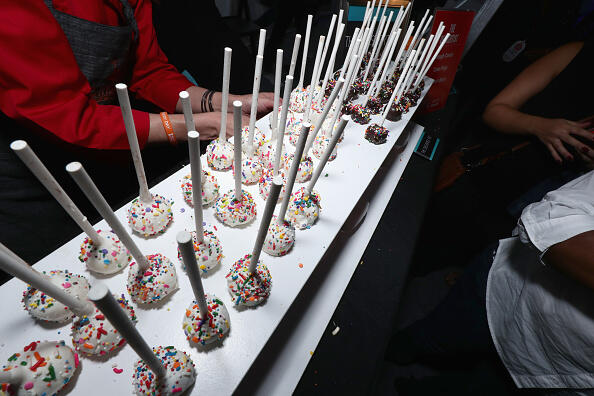 #6. Cake Pops
#5. Lollipops
#4. Carmel apples
#3. Kabobs
#2. Popsicles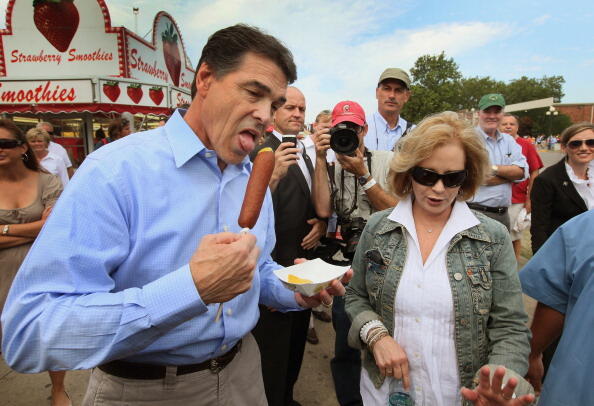 Side Note: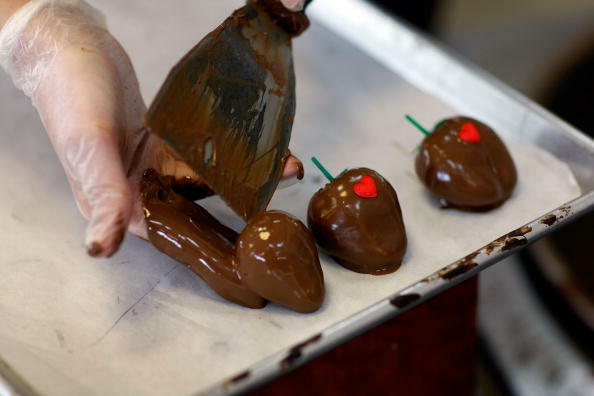 Emily loves Dingle Berries and orders them everytime she goes to a Mariners game. How does that sound appetizing?! Yuck! She says that's what they call their chocolate covered strawberries. How dare they besmirch such a perfect food with such a gross name!
Photos by Getty Images and KGB/iHeartMedia
$5 Quiz: Are You Smarter Than a Fifth Grader?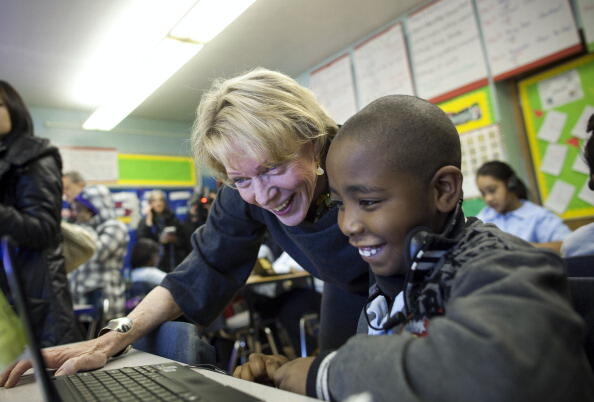 1. How many cups are in 28 fluid ounces? 3.5
2. What white puffy clouds are known as fair-weather clouds? Cumulus
3. The War of the Roses happened in what country? England
4. A common type of radio wave is VHF. What does that stand for? Very High Frequency
5. If Sarah is facing north and turns 90 degrees to her right, which direction is she facing? East
6. The classic Hans Christian Andersen fairy tale is known as "The Princess and the ___." Pea
7. "Dogs like tennis balls." Which word has a long vowel sound? Like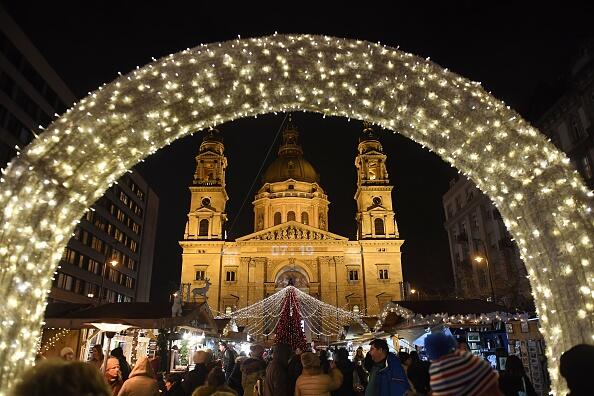 8. Budapest is the capital of what European country? Hungary
9. Now a national historical park, what was the headquarters for George Washington's army in 1777? Valley Forge
10. What is the simple predicate in the sentence; "Taylor bodyslammed her opponent?" bodyslammed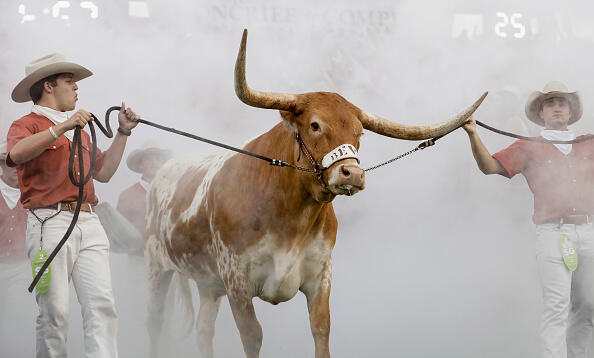 11. In 1821, Moses and Stephen Austin received 18,000 acres of land that would become what state? Texas
12. If you take the square root of 16 and add it to the square root of 9, the answer you get is the square root of what other number? 49
13. Mexico is bordered on the south by Belize and what other Central American country? Guatemala
14. When paired with a helping verb like 'have and has,' the word 'go' turns into what word in the past tense? Gone
15. Round the number 350 to the nearest hundred. 400

16. Kevin wanted to travel to the three largest mountains in the world. What continent did he go go? Asia
17. Which of these rivers lies entirely in the US; Colorado, Yukon, or Mississippi? Mississippi
18. What month is named for the Roman God of War? March
Boyer got the kill shot and got rid of Emily (obvi). So Boyer and Sarah tied with 11 correct answers. (Emily would've won with 12 correct answers.) We had to have a tie breaker question to determine the winner between Sarah and Boyer. AND SARAH WINS!!
$5 Quiz Standings:
Ruth - holding down last place 
Boyer is in 4th place and 7.5 games back
Chainsaw is in 3rd place and 4.5 games back
Emily is in second place and 1.5 games back
Sarah is holding down First Place all by herself! Photos by KGB/iHeartMedia and GettyImages
Five Ways to Relax for National Relaxation Day:
It's National Relaxation Day today. So here are five ways to help yourself relax that are all backed by science.
Give yourself a hand massage. It's a quick and easy way to relax by releasing endorphins. Especially if you work on a computer and type all day.
Mow your lawn. Fresh-cut grass has a specific chemical in it that makes us feel happy and relaxed. That's why everyone loves the smell of it.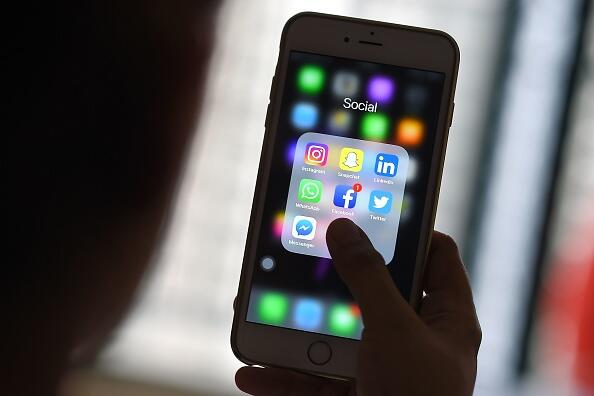 Avoid screens before bed. The artificial light blocks the production of melatonin, the hormone that makes you sleepy. Studies have found people who use phones and computers late at night tend to be more stressed out.
Listen to music. It relaxes you by slowing down your heart rate, lowering your blood pressure, and blocking stress hormones. Studies have found that classical music works best. But ANY type of music you enjoy also works.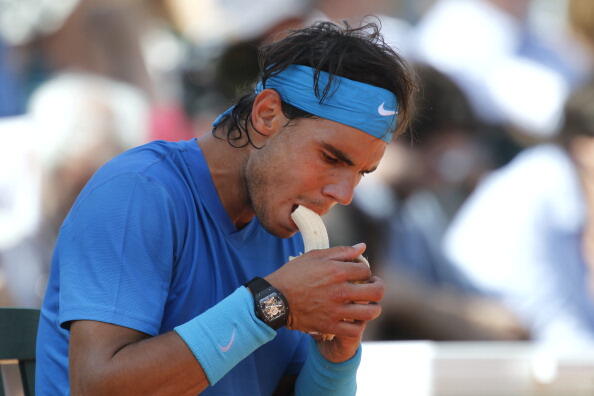 Eat a banana. Potassium helps regulate blood pressure. And when your blood pressure is low, it's easier to deal with stress.
Photos by Getty Images