The DSC Show for Friday 8/23/19: The Spider Box Game, Debate Over a Dead Body, More Spiders and more!
Happy Spider Friday on DSC on KGB!

"Would you rather" for the show.

Gary Busey and his son Jake explain how the actor changed after a moto crash!

Want some cocaine with your bananas?

Sarah wasn't crazy about Spider Friday.
Here are some of the things we learned today on The DSC Show on KGB.
Dave couldn't find a tarantula in his yard yesterday but he was smart enough to save "Jumpy" from the other day and brought it into work today - just for Sarah. Happy Spider Friday on KGB!
Listener Laura had a pet tarantula for ten years. She says they get jumpy when they're hungry so feed him some crickets. But not too many or they'll gang up on it and eat the tarantula.
Another helpful listener told us, "if you exhale, it scares them and they'll run away. So don't breathe on him!" Thanks to listener Kevin Parker for the original idea to do this for Sarah. Major anxiety today for poor, Sarah. You can watch the video here. Listeners are always thinking of us. One of them was nice enough to send us a video of a podiatrist cutting the toenails for someone who has neglected her feet her entire life. It's posted on our website here if you DARE look at this horror show. 
Would you rather .... put your hand in a box with a spider or that foot. We all picked the spider! Even Sarah.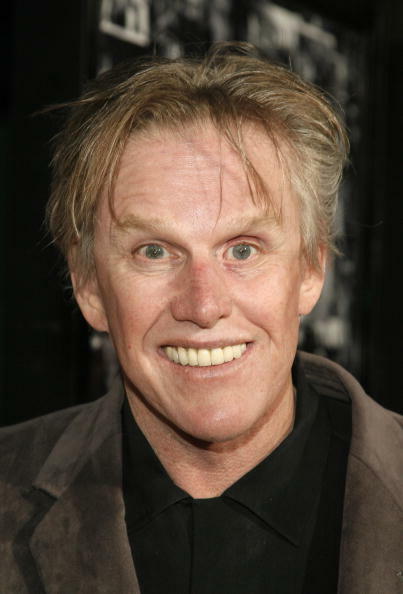 Actor Gary Busey says there's no death. He was in a motorcycle accident in 1988 that changed his life. He had a mystical experience on the operating table where he was surrounded by colorful balls of light. A voice spoke to him asking him to choose between the spiritual realm and the living. Gary's son, Jake, says that experience turned up his personality to an eleven. You can read the whole interview here.
Three Safeway stores in Washington found an illegal surprise mixed in with their banana shipment. It was 22 kilos worth one-million-dollars worth of cocaine! Authorities are trying to figure out where it came from.
Photos by Getty Images and KGB/iHeartMedia
Listener Michael sent us this story.
He was in a terrible motorcycle accident. He couldn't feel a thing. Big adrenalin rush. Life flashed before his eyes. He started thinking about all the people he loved. He felt compelled to get out his phone and send an "I love you" message to a girl he's known forever - as a friend.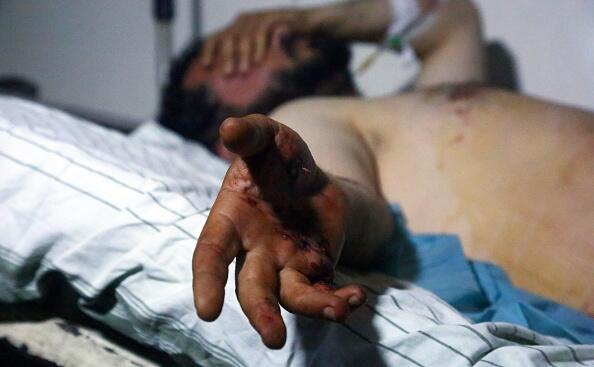 It felt like it took three hours to do that, but he completed the call. He felt like he HAD to tell her in case it was the last thing he ever did. But guess what? He lived! He was very embarrassed he made that call. He hadn't planned on ever telling her his true feelings. Now what?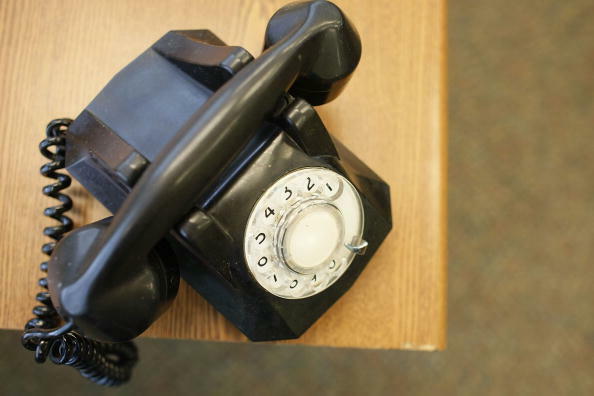 She phoned back and said, "We have to talk."
What should he do now? Sarah, Emily, Ruth, Boyer, and Chainsaw ALL think he should call her back. Hear her out. Even though she's in a long term relationship - find out how she feels! So he DID! He called her back. 
She was very flattered and almost cried. She wants to fly out to visit him in the hospital. But ... she's staying with her boyfriend. She loves their friendship but isn't leaving her man. Not the happy ending they would give us in the movies.
Photos by Getty Images
The Spider Box Game Sarah has two boxes in front of her. One has $50 in it. The other has a tarantula in it. She must choose only one.
Listener Sean takes the money box
Listener Wyatt chose the spider box
The winner gets free tickets to KGB Sky Show.
Dave pointed to the box with the spider box in it and then shuffled them around, back and forth. He mixed them up so she couldn't remember which one was which. Her anxiety was off the charts!
She picked the box with the Spider! But it was a rubber spider on a wire that jumped at her. BOTH boxes had one.
She fell for the whole thing. There was never a real spider. Sarah still gets the $50! You can watch the whole spectacle here.
Photo by Getty Images/ KGB/iHeartmedia
$5 Quiz: Summer School: Spider Edition!
Listeners are playing for free passes to Kaaboo Del Mar.
Here are the words we had to decipher that Summer uttered: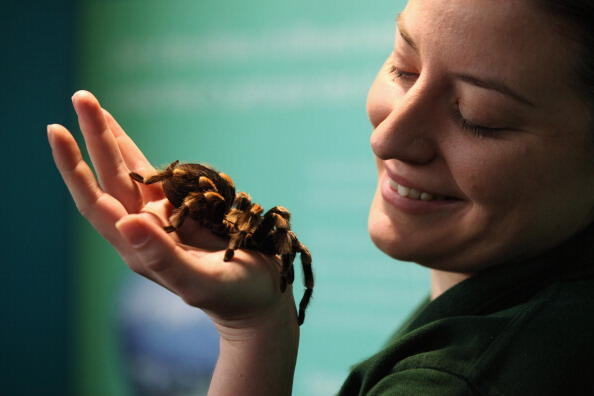 Tarantula
Brown Recluse
Brown Widow
Black Widow
Banana Spider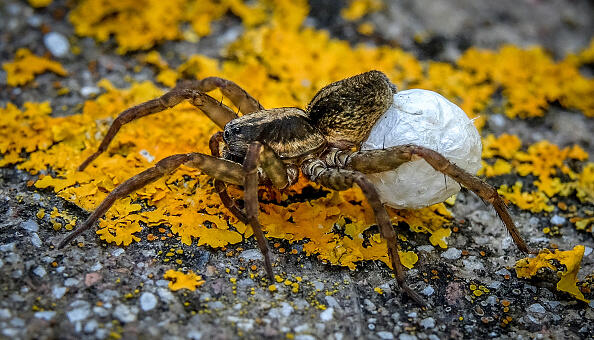 Wolf Spider
Arachnid 
Spider Web
Fishing Spider
Spitting Spider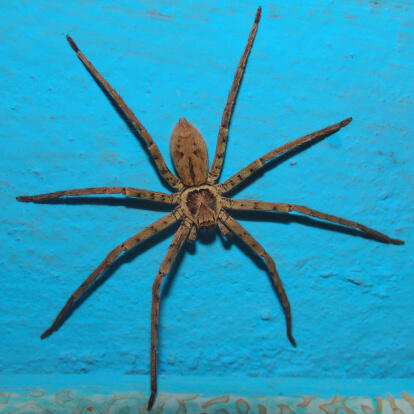 Huntsman Spider
Pirate Spider
Ant Spider
Goliath Bird Eater Spider
Arachnophobia

Crab Spider
Ruth got the kill shot and took out Boyer. Chainsaw went on to win! He was playing for Listener Ronny who is now going to Kaaboo for free! Photos by Getty Images and KGB/iHeartMedia