The DSC Show for Thursday 8/29/19: Bromo Gets a haircut, Bug A-Salt YBYA, Starbucks Debate and more!
Here are some of the things we learned today on The DSC Show on KGB.
Shaq answers back to Kobe charge of laziness causing his loss of rings.

Some Packer fans have been on a 30-year waiting list for season tickets!

LA Chargers take on the SF 49ers tonight in preseason football.

Chainsaw gave Bromo a haircut! Now Blind Stan has to fix it.

We played round 2 with the Salt Gun today!
Email to the show: "I was just on Twitter and wasn't sure if I was on Boyer's page or Channel 8!" Check out the uncensored video of Boyer's Running Butt Hole Challenge on his new Twitter page here. Also, feel free to email Dave anytime at DSC@101KGB.com.
Crunch time is even crunchier, says Bromo as the reason why he hasn't done the Running Butt Hole Challenge - yet. Dave offered him Melissa's (the major boss) office to use to complete it. Bromo said he'd do it in half an hour OR he'd wear a thong to Sky Show. Dave kept him chatting all that time soooooo we'll do a flashback to the old days with Bromo in a thong at our KGB Sky Show from 3-5 pm at the stadium! KGB Sky Show details here.
Oops! Change of plans, thanks to the KGB Promotions Dept. Bromo will NOT be wearing a thong to Sky Show. Instead, he'll wear a Speedo. Heaven forbid we offend anyone. Bromo showed up to KGB wearing a "new" hat. It's about two years old. And it's never been washed. Let that sink in for a moment. Chainsaw gave him a haircut at the beginning of the show since he minored in Barbering at Fresno State. You can see the whole thing here.
Long-time listener "Blind Stan" called us today to volunteer to fix Bromo's haircut! He promised to visit us at Sky Show on Saturday too.
Bromo will be playing Shoot in a Suit - in a Speedo at Sky Show.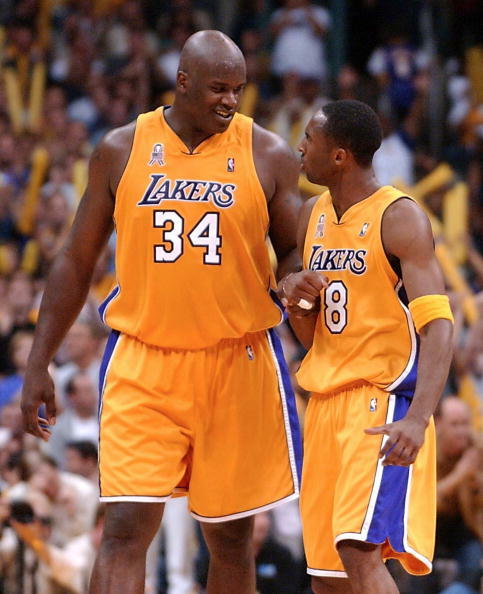 Shaq answered Kobe's charge of him winning more rings if Shaq wasn't so lazy. Shaq said they would've won more championships - if Kobe passed the ball more. Touche!
Some people have been waiting 30 years to get Packers season tickets. A total of 130,000 people are on the waiting list for those tickets! One dude ran an ad on Craigslist offering to change his name, get married, or get adopted just to get those tickets. Read that ad here.
Pre-season NFL - LA Chargers are playing the SF 49ers tonight at 7 on TV Channel 8 - CBS. The Rams vs. Houston on Fox 5. The real season kicks off one-week from tonight! 
A listener had a dream about us; Live show in a drug store. He woke up right before her Marine husband was going to kill Boyer. It reminded Chainsaw of the time he was making out with a supermodel, but suddenly woke up and realized it was his brother. We played a round of "You Bet Your Life" today. It was part two with Chainsaw and Emily taking the Salt Gun punishment shots to their butts. Sarah really enjoyed shooting Emily - watch the video here.
Photos by Getty Images and KGB/iHeartMedia
A customer went into Starbucks and ordered a medium size black coffee. The barista showed him all of their special names for their cup sizes and asked if he meant 'tall.' The customer said yes.
The barista talked down to him and held an uncomfortable standoff just waiting for the customer to say the word 'tall.' The customer stayed silent. Finally, the barista said, "So you want a Tall black coffee?" The dude said, "Yes." Who was in the wrong?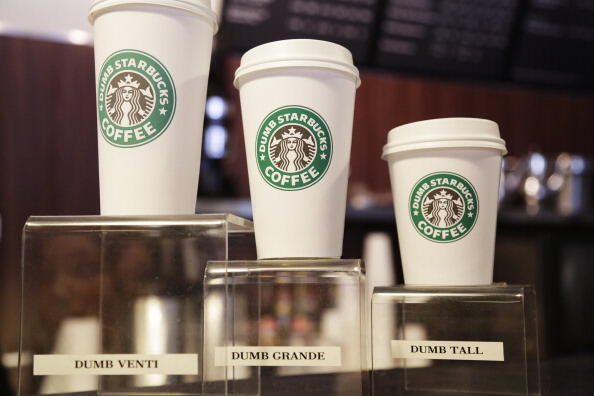 Chainsaw says it will go better for you if you learn their language.
Ruth says the barista was rude. Be polite to people who are giving you money and don't talk down to customers. If really frustrated, write a complaint letter to the manager.
Boyer says he'll call it whatever the hell he wants. He would've left the store being treated that way. Bunch of pretentious a-holes.
Producer Anna says just read the menu. She use to work there and found people did it on purpose to pick a fight with them.
Photos by Getty Images
Are You Better at "Adulting" Than Most People?
A recent BuzzFeed poll looked at how good we are at "adulting." It listed a bunch of things you should know how to do as an adult, and asked readers whether or not they can do them. 
Let's see if you're better at adulting than most people are . . .
1. Can you swallow a pill fairly easily? 91% said they can.

2. Can you neatly wrap a gift? 87% said yes.
3. Do you know how to write a check? 76% know how. Which isn't bad. But 20 years ago, it would have been 100%.
4. Could you sew a button back on? 73% of people claim they could do it.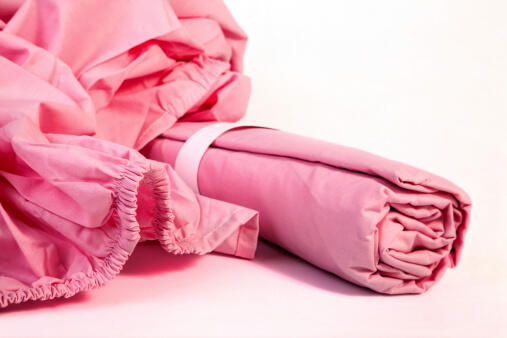 5. Can you fold a fitted sheet? 61% said yes.
6. Do you regularly have the oil in your car changed? 59% said yes.
7. Can you kill a spider without screaming? 59% also said yes to that one.
8. Do you always put your laundry away right after it's dry? Only 39% do.
9. Do you make your bed every morning? 34% said yes.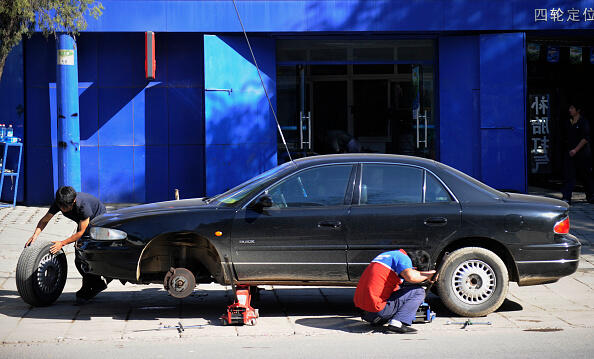 10. Can you change a flat tire? Only 28% of us feel confident we could do it. 
Producer Anna can't do any of them.
Ruth can do half.
Dave and Boyer can do 6 out of ten.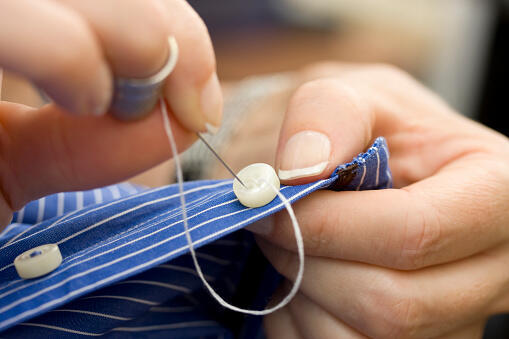 On tomorrow's show, we're all going to sew a button - even Anna and Sarah would admit they don't know how.
Photos by Getty Images