The DSC Show for Thursday 8/05/19: Gross Things Found in Houses, Pigskin Picks, Three Stooges Quiz and more!
Here are some of the things we learned today on The DSC Show on KGB.
Dave dissected the band "America" this morning in the first break.

Football is back for real tonight! Bears vs Packers on NBC at 5:30!

Forgot your anniversary? Why it's normal for guys!

Would you give money for a perfect night's sleep?
Started the show with Dave dissecting the band "America" and it's hippie songs. The "Tin Man" was the worst. Nope. "All the Lonely People" is their worst song. Emily went to their concert with her Mom and got a contact high from all the hippies smoking weed.
NFL - Football is back tonight with the Packers vs. the Bears in Chicago on NBC at 5:30!
If you're a guy who forgot your anniversary, it's not because you're a dude, it's because you're a biological dude. A new study finds women are better at remembering events than men, as well as faces and smells. Find out more here.
Are you sleep-derived? Nearly half of us admit we'd take a pay cut just to get a perfect night of shut-eye. A study says 43% of those asked say they'd give up 10% of their earnings for one perfect night of sleep. Most of those folks get only five hours of sleep a night instead of the recommended eight. Details here.
Photos by Getty Images
Who will win the Super Bowl 2020?! We made our Pigskin Picks today.

Dave - LA Rams

Boyer - New England Patriots

Ruth - Kansas City Chiefs

Sarah - Philly Eagles

Chainsaw - Chargers

Emily - New Orleans Saints

Anna - Atl Falcons

DSC Audience - Steelers
(We did a Ten Listener Poll to see who our audience thinks will win the Super Bowl 2020.)
Photos by Getty Images and KGB/iHeartMedia
The Clint Quiz
Listener Paul is playing to win! He has to predict if Clint August, The KGB Mid-Day Maiden) will get the answer correct or not. He has to get 3 out of 5 to win Padres/Rockies tickets!
Yesterday, we were shocked when Clint admitted he didn't know who Moe Howard is!
Example: Who is Moe Howard? A: "She might be an actress" ACCKKK!
1. Who was the Stooge who had the big hair? (Larry) Paul says Clint will know. Clint said, Peg Bundy. WRONG
2. Make the "Curly" noise. Paul says yes, Clint will get it right. Clint did it correctly! RIGHT
3. Who took Curly's place when Curly left? (Shemp) Paul says Clint will not know the answer. He said Shep - so he's RIGHT!
4. What is Curly's standard excuse for a predicament? (victim of circumstances) Paul says Clint won't know it. RIGHT!
5. Hum for us the Three Stooges theme song. Paul says Clint will know it. WRONG
PAUL WINS!!! He guessed three out of five correctly! Then he volunteered to give his tickets to a military family. What a great guy, Steve!
Photos by Getty Images and KGB/iHeartMedia
What's the weirdest grossest thing you've ever seen at someone else's house?    
The worst story gets Padres tickets
The poop knife
Bucket of Corn Cobs (?)
Old man lying in a box disguised as a bed. It was a pre-coffin.
Toenail clippings in glass bottles displayed on the headboard.

My ex would wash off cat litter, let it dry and use it again.
His wife creates a pile of dirty diapers by the front door, until someone takes them out to the trash.
Under the sink of the neighbor's bathroom, she found a paper bag full of used tampons. Been there for years. Stink under the sink.
When she babysat, there were piles of dirty magazines by the toilet. The kids told her they were Dad's and that Mom kept the toys in her room.
Roz - her aunt had toddler size, old lady dolls sitting in chairs all over the house. 

Marco - neighbor had framed pics of their little boys along with framed foreskin of the same boys.
Russ - the hot chick he was into had a bottle of scabies medicine under the sink
Shawn - He's at his wedding and his wife's uncle was wearing a knife and offered him string from a bag of dog food to floss his teeth 
His Dad was holding a fishing pole with a pic of his nude mother at the end of it.
Five-foot dildo on display in the living room
Shrine for grandmother in her home. Turns out, Gran is alive. Her family is a cult and Gran is the leader.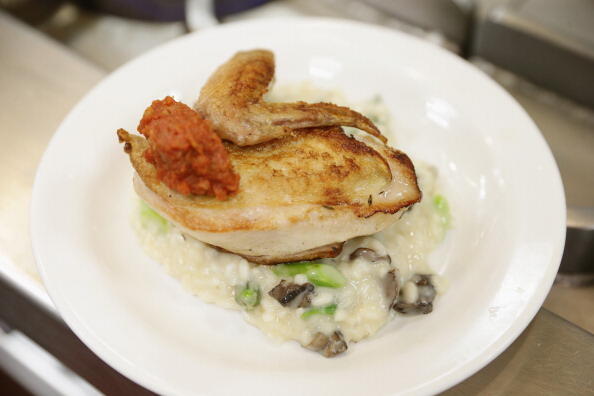 Brenda - dinner at a friend's house with medium chicken and it was bloody. They said we were lucky to have it. 
Human Skull in the living room with a dollar bill stuck between his teeth. She knew the guy.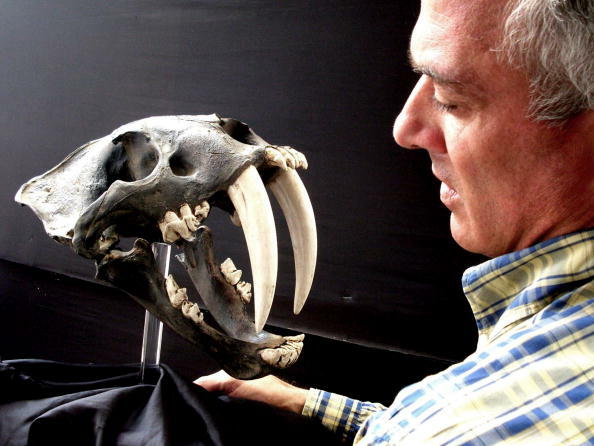 ****WINNER*****Mark - found a freezer in a hoarder's house with a bag full of cat skulls. ******WINNER******
Emily and Sarah voted for *******bag of cat skulls - WINNER ********
Boyer voted for the foreskin in picture frames
Ruth voted for the girl who washed kitty litter
Photos by Getty Images and KGB/iHeartMedia