The DSC Show for Wednesday 8/14/19: Don Lemon is a Creep, Ruth Nerts The Hits, Sarah's Dream and more!
Here are some of the things we learned today on The DSC Show on KGB.
We talked about Chris Cuomo and his Fredo rant again. The powers that be at CNN who saw the rant, are defending Cuomo. Meanwhile, the Trump campaign wants to cash in on the rant by selling "Fredo Unhinged" t-shirts. More here.
Now, CNN talk show host, Don Lemon is in trouble. He was at a bar wearing shorts, sandals and a t-shirt and was seen vigorously putting his hand down his shorts, then vigorously rubbing his fingers under a dudes nose. It allegedly happened at a bar last summer. Lemon denies the charges, but the guy wants a million dollars in damages. Read more about it here.
That move is quite a bit different than Chainsaw's signature move, where he puts his hand down his pants and reaches his hand out of his zipper and says, "Hi. I'm Dave Rickards!" You can watch him do it on our Instagram story here.
The LA Dodgers have 80 wins putting them in a tie for first place with the NY Yankees for the best record in baseball. Meanwhile, the San Diego Padres are 27 games out of first place. Whatever.
Mike Tyson admits he smokes a lot of weed. He smokes about $40,000 worth every month! Details here.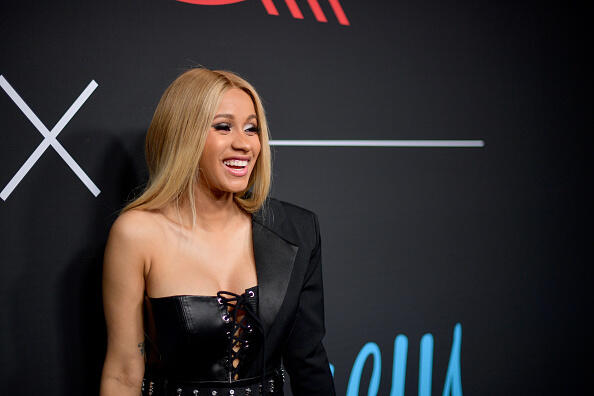 Cardi B doesn't trust people who put their ketchup in the fridge. Which do you prefer; sitting out or in the fridge? Twitter went crazy over this pronouncement. More here.
Ozzy Osbourne is a genetic mutant. He had his blood checked out and he has a never-before-seen mutation that allows him to consume large quantities of drugs and alcohol with less damage to his organs than most people. Scientists also found several "genetic variations" that make him predisposed to addiction. More here.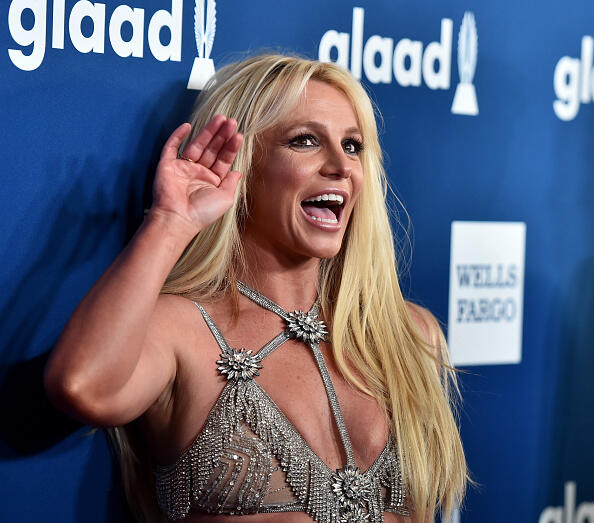 Britney Spears is just like us. She loves to shop at Target. She's shopped there more than 80 times in one year. She also enjoys shopping at Home Depot, Hobby Lobby, Walmart, 7-Eleven, Bed Bath & Beyond, and Pier 1 Imports. She spent more than $66,000 in those stores, but what the hell - she's rich. Her net worth is $60 million.
Sarah had a dream about Dave last night. He admitted he's been having a side romantic relationship with Emily! It made her so uncomfortable in the dream and out of it. She had to ask Emily if it was weird and what it was like. Emily said - they only kiss! They were also wearing matching bracelets -- just like the one Ryan Gosling took to the moon in that movie.
Next time you watch "The Godfather" make sure you look for that thumb ring, because that's what the gangsters are wearing according to Clint. (Listen to the last break in today's show to seem what we mean.)
Photos by Getty Images and KGB/iHeartMedia
After being in a meeting yesterday, Dave and Chainsaw were walking down the hall together heading to the restroom. 
Chainsaw asks, "What kind of slacks are those?"
Dave replies, "They're Sevens." 
By this time, they're in the bathroom and Chain says, "I have to feel that." 
Dave was already doing his business at the urinal but sticks out his leg to oblige him.
Chain feels his pant leg and says, "What is that?" 
Dave says, "A brushed cotton, I dunno." 
They suddenly notice there's someone in the crapper who's overheard all of this and Chain starts demanding to know who's in there! The guy doesn't answer him.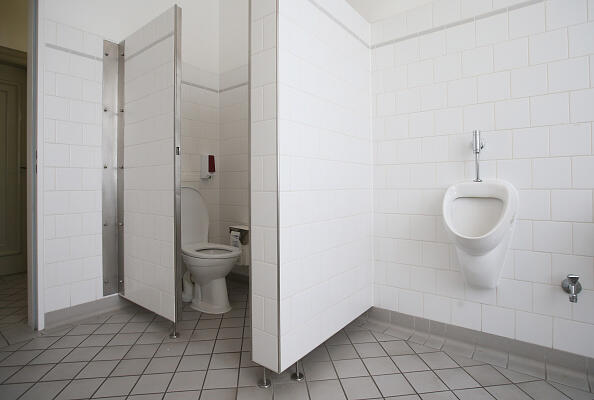 Chain says it's an intentionally aggressive act to use the first stall next to the urinals. That person KNOWS someone will come in to use the urinals, so he should've gone to the stall at the very end. 
Chainsaw decides to wait outside in the hall to see who the hell was in there. Dave wanted nothing to do with it and left the scene, while stalker Chainsaw lies in wait.
Turns out, it was some dude from traffic who Chain didn't know. He said, "I thought that was funny." They introduced themselves and that's the end of it. Emily said, "Chain is lucky the dude didn't press charges!"
Photos by Getty Images
$5 Quiz: Ruth Nerts the hits!
Lunch for two at Old Town Tequila Factory goes to the winner.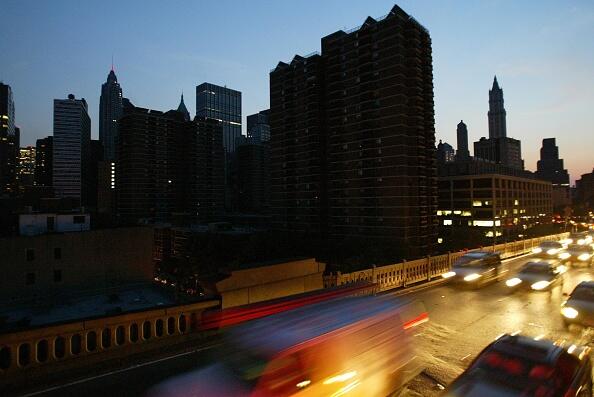 Today is the anniversary of the Great Blackout of 2003 where 50 million people in the New York area lost power. In honor of that, Ruth is nerting songs with the word "black" in the title. The crew has to guess the name of the song and the artist who performs it. Championship rules, as always.
Here are the songs the crew had to decipher:
MICHAEL JACKSON "BLACK OR WHITE"
RAM JAM "BLACK BETTY"  
DOOBIE BROTHERS "BLACK WATER"
WIZ KHALIFA "BLACK AND YELLOW" 
ALANNAH MYLES "BLACK VELVET" 
WILL SMITH "MEN IN BLACK" 
THE BEATLES "BLACKBIRD"
SANTANA "BLACK MAGIC WOMAN"
JANET JACKSON "BLACK CAT" 
LED ZEPPELIN "BLACK DOG" 
AC/DC "BACK IN BLACK"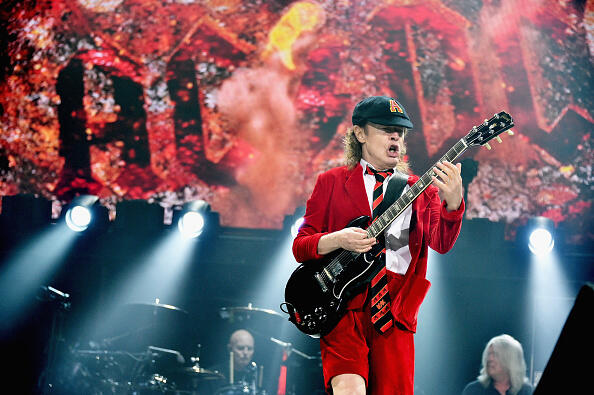 Boyer got the kill shot and he knocked out Emily. He went on to win the whole ball of wax.
Photos by Getty Images
The Backwash Pop Quiz
Chainsaw, Emily and Sarah deserted us, so Ruth, Boyer and Producer Anna took charge. We pretty much grilled young Anna about what it was like for one virgin to marry another virgin. Lots of sex talk on this one.
Q: Who had trouble administering their first blowie?
A: Anna
Listener Rosa won tickets to the KGB Sky Show just for answering one question correctly. Please listen to our behind-the-scenes, after-the-show, uncensored podcast every Tuesday and Thursday. Catch up with all 80+ of them here. Also, you can win Sky Show tickets here.
Photos by KGB/iHeartMedia