The DSC Show for Friday 8/16/19: Ruth Eats Grasshopper Pizza, A Fight About Mail, Lots of Bugs and more!
Here are some of the things we learned today on The DSC Show on KGB.
Dave's wife rescued a tarantula in their pool.

Sarah hates spiders more than flying.

Which side of the bed is the left?

April Ryan had a journalist thrown out of her speech.

Dale Earnhardt Jr. was in a horrible plane crash.

We had a mail theft at iHeart.

What happened to Simon Cowell's face?

The Coachella puppy killer is staying in jail.

Jimmy Kimmel got fined by the FCC!

Katy Perry is accused of sexual harassment - again..
Dave had a rescue operation at his house yesterday. Yes, everyone is fine. His wife, Nicole, rescued a great big, freakin' tarantula. Go here for the video with comments from Sarah. Dave sent the video to Sarah, who hates spiders more than flying, and she has some NSFW (not safe for work) things to say about that icky creature. More discussion about 'which is the left side of the bed' debate occurred today. So we had a poll running on our website for 24 hours at 101kgb.com. You can see the results here.
A third person, in as many weeks, who works for CNN is in trouble. April Ryan, a political analyst for CNN, had someone forcibly removed during a speech she was giving. Journalist Charlie Kratovil was confronted by April's bodyguard and removed from the venue. Details here. Kinda hypocritical considering CNN lost their mind when Trump kicked out CNN's Jim Acosta from the White House Press Room.
Dale Earnhardt Jr., his wife, and baby all survived a horrible plane crash yesterday. More here. Dale retired from NASCAR two years ago and has been working as a commentator for NBC ever since. We had a mail theft take place in full daylight yesterday in the iHeart building. Dave was handed an envelope by the KGB promotions director regarding the KGB Sky Show. Sarah immediately started opening Dave's sealed envelope. Sarah says it's not even real mail. It's interoffice correspondence. Emily also received her envelope already opened. Sarah was just helping, but Dave sees it as theft and snooping. Ruth agreed with Sarah, while Boyer agreed with Emily and Dave.
Tiny weiner's are back in fashion. It's a sign of modesty and self-control. Men with large genitalia are thought to be idiotic, full of animal lust and lack of restraint. Details here.
Meanwhile, actor Chase Crawford is in a new show called, "The Boys" where he wears a skin-tight suit like 'Aquaman.' His penis is NOT part of the new fashion trend as you can see here.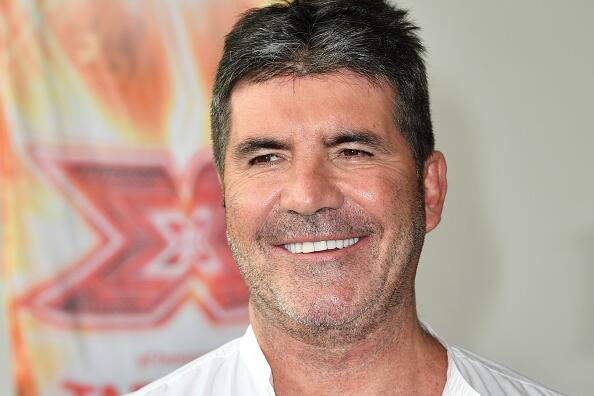 Simon Cowell before
Simon Cowell has a new face. He lost 20 pounds but his eyes look droopy and weird. Simon says it's from the weight loss, but we think he's been under the knife. He should demand a refund.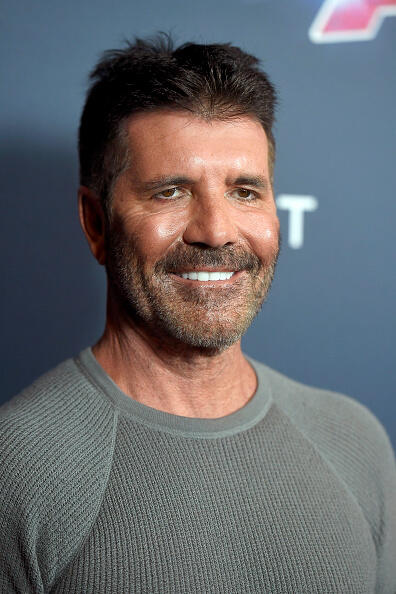 Simon Cowell after
Deborah Sue Caldwell is going to jail. She's the one who threw seven puppies in the trash at Coachella. She was caught on video doing it and she's been in jail but will serve a total of one year. She pled guilty to all charges. There were seven puppies and all but one survived. Details here.
Jimmy Kimmel used fake emergency alert tones and the FCC fined his TV show $395,000. You can read more about it here.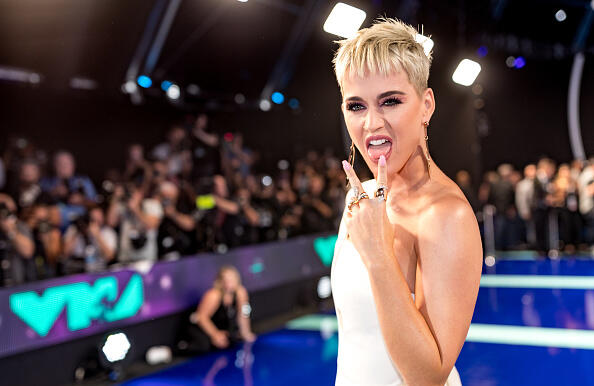 Katy Perry is being accused of sexual harassment again. A TV host says Katy drunk kissed her and felt her up at a party. No word from Katy's camp yet. Details here.
In case you missed it, Ruth ate a big slice of Grasshopper Pizza today - for $50! You can watch the video here and see our Instagram Story here.
Photos by Getty Images
We played a round of Beat the Bandit:
Here's how it works. Dave will play the 'Mission Impossible' theme song and KGB listener Jay will be given a secret word. Then he will try to call back before the song is finished playing.
The challenge is to make the call despite the hordes of bandits hogging the phone line. Listener Albert is betting against Jay. So if Jay doesn't get through with the secret word, Albert gets the tickets to the KGB Sky Show.
And we have a new record! Only ONE bandit called before Jay got through and won!! That has never happened before. The bandits must be pissed as hell!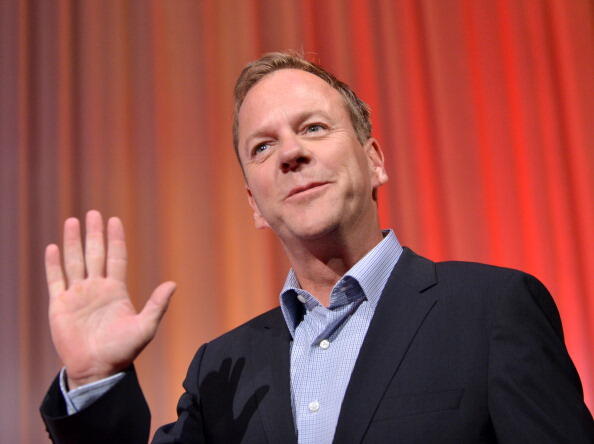 In case you don't know what a "bandit" is ...we think it started with the "Jack Bauer/24" Bandit. He would call DSC and say nothing but "Jack Bauer (pause) 24." The backstory on that is, Chainsaw use to be obsessed with that TV show and every time someone says the number 24, Chainsaw HAS to say "Jack Bauer."
My current favorite bandit is the "Hi my name is Shane and I'm her son too" bandit. Things happen on our show and new bandits are created all the time. The "Dimitri" bandit is one of our favorites. The "Don't use the phone" bandit has evolved and changed what he or she says, but Dave isn't crazy about it. At the very end of today's show, that same bandit called in and did it the correct way, making Dave very happy.
Because of the bandits calling so often, Dave had to create an "only three times" rules. For instance, we have a Half-Baked Crackpot News Quiz every day where Emily asks one simple question. Listeners are invited to call in to answer it correctly to win a prize. Sometimes, three bandits will call in a row - so no one wins the prize. It could take all day to get a winner, so it has to stop somewhere or the show would never end.
Bandits - ya love 'em or hate 'em.
Photos by KGB/iHeartMedia
The Backwash Pop Quiz:
Q: Who physically assaulted Boyer during the podcast?
A: Emily had a pen in her hand when she screamed at him and it flew out of her hand and hit him in the Adam's Apple. (We were having a lot of fun, when Boyer ruined it by using his big, hairy fingers to make the come-here motion. He kept doing it, because the girls kept screaming in sheer horror!)
Three bandits in a row called so we couldn't play the game and hence no winner.
In this episode, we did a #ThrowbackThursday and had Ruthie explain who the hell Victor the Snakemannn is. Also, one person on the show had another sex dream about someone at work. You can find that episode here and catch up on all 80+ of them.
Photo by KGB/iHeartMedia