The DSC Show for Thursday 8/22/19: You Bet Your Ass, Are You Gay Test, Dirty Talking to Babies and more!
Here are some of the things we learned today on The DSC Show on KGB.
Dave and Boyer took the "Are You Gay?" test this morning. Yes, both of them are! You can take it here. Do you think presenting your ass in pink panties makes you gay? Boyer said no, but he did it today with "You Bet Your Ass" for Kaaboo tickets. Watch the ass punishment with the Salt Gun in today's game here. Win your Kaaboo tickets here.
When are people most productive at work? Answer: mid-morning from 10 - 11 a.m. Dave says 4 a.m. is the new productive hour to be up and around making it happen. No traffic is one of the best things about getting up that early. The downside is having to go to bed early. Tuesday is the most productive day of the week.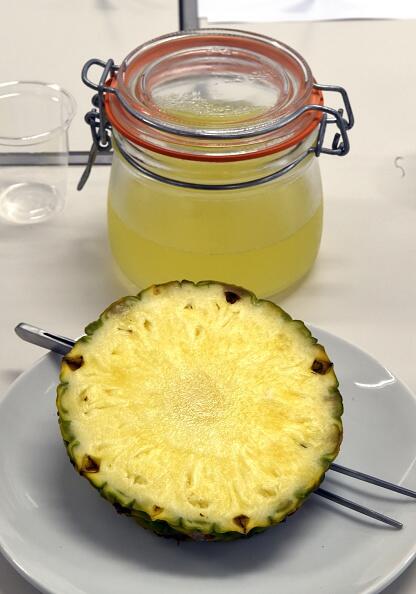 First, it was pineapple on pizza. Now it's watermelon. Wait, what? Boyer and Sarah love it, but Chainsaw is militant about hating pineapple on pizza and won't be your friend if YOU like it. Dave only likes watermelon on Jolly Rancher. Our whole crew says 'no way' to watermelon pizza. Chainsaw calls it "shards of pink matter" on a pizza - gross!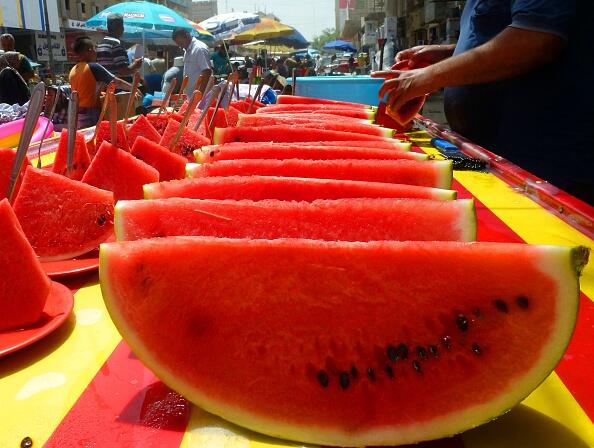 Would you rather; have only mashed potatoes, watermelon OR pineapple on your pizza? You can choose only one topping.
Pizza Hut is trying out fried chicken as a pizza topping. Ok, that's better than watermelon.
ASNR report during You Bet Your Ass: When Emily said, "Sarah's ass looks like Sky Show."
"I Applaud Those Particular Dicks" is the name of Dave's new band. And also, "Dirty Talking to the Babies." They were created during the Half-Baked Crackpot News at 9 on KGB.
Almost half of Americans have worn their underwear two days or longer. A new survey also says 13% of people have worn the same pair for more than a week. Men are more likely to have done it than women. More info here.
With 80% accuracy, there's a new blood test that tells when someone will die. The German scientists see it as a foundation, not as an endpoint. Details here.
Tommy Lee and his wife Brittany were dining at Emeril's in New Orleans when he was asked to remove his hat. He dropped an eff-bomb but took it off. Then someone complained about his bad language and that's when he lost it and dropped another eff-bomb and stormed out. Here's Tommy Lee's version of what happened, which is not safe for work. Another account can be found here.
Photos by Getty Images and KGB/iHeartmedia
Which one is the jerk?
Some girls were out shopping and one of them was fawning over an expensive pair of boots. She checked the price tag and said it didn't matter how much they cost because she wasn't paying.
The girls ended up in front of Carla in the check out line, when she realized this girl has never heard the word no. Carla decided someone has to parent this girl, so she tells the cashier - it's not her card. And that's credit card fraud. The cashier double checks the name and won't let her charge the boots. The girls are furious and leave without the boots.
Who's the jerk; the girl or Carla? Boyer and Chainsaw say the girl is the jerk. Emily, Sarah, and Ruth say Carla is the jerk for butting into something that's none of her business.
Photos by Getty Images