DSC 4.5: Emily Died Of Embarrassment, Shameful Purchases, Clint Meat Sweats
The DSC Show for Friday 4/5/19: Emily Died Of Embarrassment, Shameful Purchases, Clint Meat Sweats and more!
Listen to the podcast below.
Here are some of the things we learned today on The DSC Show on KGB.
We started the show "clapping out syllables." Only Boyer had heard of that and demonstrated the clapping. Then he was sure he was right, until proved wrong. (Please listen to the first break in today's show to find out what any of this means.)
Listener Joanna the Nurse called with advice for Boyer - SHE stopped calling because she didn't have any more funny stories to tell.
We're happy to report, Mick Jagger is recovering nicely from heart surgery. Last week he had to cancel the North American leg of his concert tour when it was discovered he needed immediate heart valve surgery. Learn more about it here.
Meanwhile, Ozzy Osbourne isn't doing so well. He tripped and fell and is cancelling his concert tour for the third time in recent months.
Lebbie is having trouble getting co-stars for "Space Jam 2." Many NBA players don't want to owe Lebbie a favor for putting them in the Michael Jordan sequel when he turns around and then asks them to join the Lakers. Gosh, darnit.
If you're buying top shelf items at the grocery store - you have to go to the hot chick checker. If you're buying personal things - like tampons and TP - you go to the line of Big Marge. #LifeLessons
Photos by Getty Images Side story of YBYA - For our game yesterday, Emily put temporary tattoos of spiders on her ass to freak out poor Sarah.
It really upset her. In fact, she ran out of the room shrieking. But payback is a bitch.
Poor Emily died of embarrassment yesterday - literally! After the show, she had a doctor's appointment and completely forgot about her spider tattoos. But when the Physicians Assistant had a look at that area - she suddenly remembered - gasped aloud and quickly apologized. The PA said nothing, left the room, returned quickly with the doctor who also had a good, long look at the spiders. Then a nurse came in for a look, with none of these people saying anything about it. Emily realized telling them it was for work wouldn't be easily understood, so she told them she lost a bet. Hahahha... She tells this story in our very very break so don't miss today's podcast!
"My ass was on display for TWO HOURS! I really wanted to die," admits Emily.
If you have no idea what we're talking about, you probably missed yesterday's edition of "You Bet Your Ass," which you can watch here.
Photo by KGB/iHeartmedia
Sam the Cooking Guy stopped by the KGB studio today to teach us how to make the best Breakfast Burrito known to man.
You can watch him step by step in the video below from his YouTube channel and enjoy!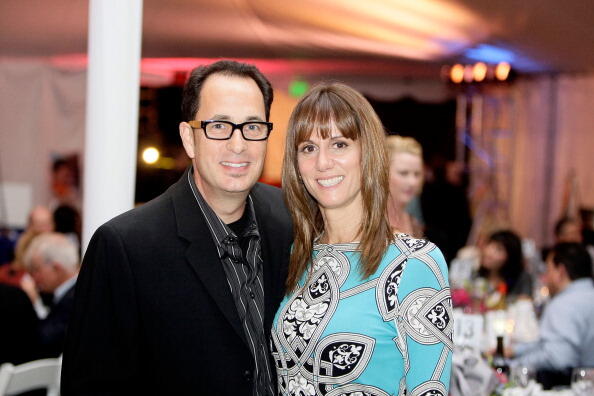 Whadda Ya Hate?
Jeff Glor is always on the verge of crying.
Hates that his 5 year old knows the term douche bag because he's yelling at Boyer on the radio.
Uzi - Hates that he's not cool enough to garner a nomination for the DSC Listener Hall of Fame.
Hates getting a cramp getting off the freeway.
Hates being micromanaged at work.
Hates that he loves totally gay songs like Fernando.
Hates when he wins Coachella tickets, but owns his own business and has to work that day.
Hates the dirty looks he gets at Costco when he's walking out of the with huge jugs of five bean salad and a of TP.
Hates that he's so infatuated with Abba that he just blasted Fernando in his shop.
Hates when people see him at the supermarket and asks what he's doing there. He says hunting elephants. Duh.
Hates that he didn't screw on his gas cap on his motorcycle and fuel went right into his helmet.
Hate that he got put in time-out for calling into a radio station.
Photo by KGB/iHeartMedia