DSC 1.15 - Nancy Pelosi Dirty Talk, Man-Baby Husband, Summer School
The DSC Show for Tuesday 1/15/19: Boyer vs. Bromo Dirty Talk, Producer Anna's Husband is a Manbaby, We Play Summer School and more!
Listen to the podcast below.
Here are some of the things we learned on the show today.
Carol Channing died at the age of 97 and Emily, our new Death Czar says she in.
This Sunday is the Super Wolf Blood Moon and a total lunar eclipse.
Dave's new band is "Moister Than an Oyster."
"Touch the Fudge Tunnel" is the name of Dave's other new band.
It's been ten years since Sully Sullenberger saved a plane full of passengers when he landed on the Hudson River in NYC.
Watching porn is up 28% for women. The biggest fetish men and women disagree on is spanking - women want it - men don't. Stormy Daniels was the most searched for porn star.
Photo by KGB/iHeartMedia and Getty Images Boyer vs Bromo
- Who's the best dirty talker?
Q to Bromo: What's a bigger babe magnet; your cat or your fish?
A: He just bragged about both of them and didn't really answer the question.
Dave sets the mood: Who's on your desert island? Nancy Pelosi - they're both naked and ready to go. Candles lit, Enya music playing. Tropical feel… Bromo talks dirty … he was all over the place with the beach, a one-eyed kitty and a cat, some strawberries, nuts and whip cream, banana fish and watching a rom-com on TV.
Boyer talks dirty to Ruth Bader Ginsburg: Wetter than a duck hunting an Irish Setter. Ended so dirty we can't repeat it here.
Then the girls on the crew had to vote and it was a clean sweep:
Emily picks Bromo as the better dirty talker
Ruthie picks Bromo as the better dirty talker
Sarah picks Bromo as the better dirty talker
But you really have to listen to the podcast to get the real heart of it.
Photo be KGB/iHeartMedia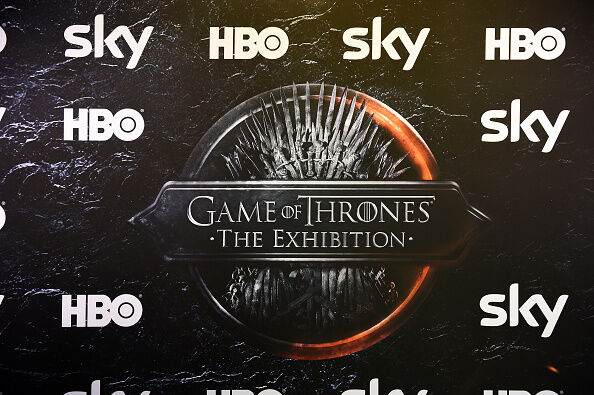 How To Binge Game of Thrones
Every 'GOT' fan knows the final season airs on April 14th. So, if you are prepping by doing a total rewatch, or watching for the first time to hop on the bandwagon, this is how you should tackle it.
If you can watch an episode per day, start on February 6th. Three a day? March 23rd.
But, if you are really into binging and want to get five in a day, no need to begin until April 1st.
If you want to stretch it out a bit, five episodes a week would have needed to start on January 14th but hey, you can sneak in a two-a-day. Seven episodes per week give you a start date of February 7th.
One season per week pushes you back to February 25th.
If the weekdays aren't your thing, here's the binge-watching weekend schedule:
Start watching six episodes per weekend on January 26th.

If you miss that deadline, ten episodes a weekend by March 2nd.

Or, if you are in for the total overhaul, one season per weekend beginning February 26th!
Photo by Getty Images $5 Quiz: Summer School!
It's a new year and a new you! Playing for Tix to The Who! These are the words we had to guess. (You really need to listen to the podcast to hear it for real!)
Resolutions Lose Weight Stop Cursing go to church
Family Time New Job Travel Somewhere New
Read more books Volunteer Donate to charity
Declutter Eat Healthy Exercise More Quit social media
New Hobby ********Emily wins for Robert*****
Photo by KGB/iHeartMedia
Check out more articles from The DSC Show.