DSC 2.13 - Sending Chicks Dick Pics, VDay Revenge Present, Summer School
The DSC Show for Wednesday 2/13/19: Sending Chicks Dick Pics, VDay Revenge Present, Summer School and more! 
Listen to the podcast below.
Here are some of the things we learned today on The DSC Show.
Bill Cosby is thriving in prison. He's exercising, lost some weight, mentally strong, gave up coffee, dessert and bread.
Gov. Gavin Newsom gave the state of the state address yesterday. High speed rail is happening from Merced to Bakersfield, but not from San Francisco to LA. Wait, what? But why? Sheesh!
A woman thought she was lighting a candle but it turned out to be a stick of dynamite. Yes, it blew up. She is suing the people who use to live there. Only Sarah would give her money in a settlement, while the rest of the crew says no way.
There's a Chuck E Cheese conspiracy theory going around - they recycle their pizza. They're being accused of "Frankensteining" their pizza together according to a YouTuber who made a video of it. Learn more about it here.
Q: What do guys want for Valentine's Day? Answer: Nothing. It's for women.
Backwash Quiz: Question: What word did Sarah have a tough time pronouncing yesterday? A: Jewelry. You can listen to it here on yesterday's uncensored, not safe for work,The Backwash Podcast.
It's a fact: Women share all dick pics they get with their girlfriends - especially the ones that are unsolicited! Men need to know this and just face it.
We had to hurry up to close the show today, so Dave could rush home to watch "Law Man" on Encore Westerns. He's been dying to get to it! Just watch this and you'll know why.
Photos by Getty Images $5 Quiz: Summer School: Valentine's Day Edition -
Heart tickets to listener who picks the winning crew player!
Here are the words and phrases we had to guess what the mushmouth was saying:
Valentine's Day    
Dozen Roses
Jewelry   
Chocolate Strawberries
Heart    
Cards
Box of Chocolates     
Conversation Hearts
February 14th     
Cupid
Sweetheart    
Couple's Massage
True Love        
Love letters
Flowers     
Brown chicken brown cow
Lingerie     
Engagement Ring
********Ruth wins for Scott*************
Listener Lou - I was waiting to hear Summer say "Steak and Knobber Day."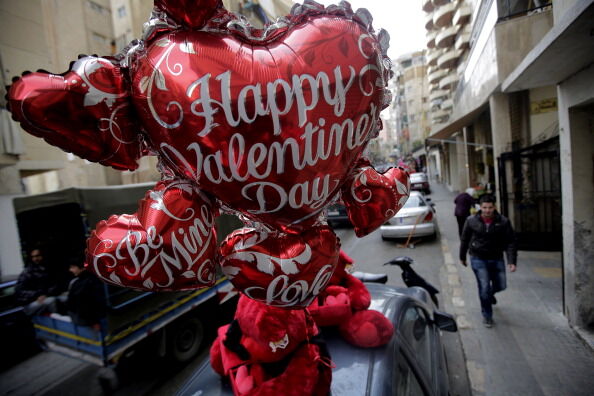 Today, Dave opened the show with White Snake, "Here I go Again" and then played the video with Tawny Kitaen wiggling around on the hood of a luxury car.
He said if that's all she ever did in her life - that would be fine. He suggested that girls should recreate that video for their man for a Valentine's Day gift, because it will go over big! At the time of that video in 1987 Tawny was dating and then married lead singer David Coverdale, pictured below. After that she married baseball player, Chuck Finley, but it ended badly. She kicked him in the face with her spiked heels. You should watch the video again just for the walk down memory lane.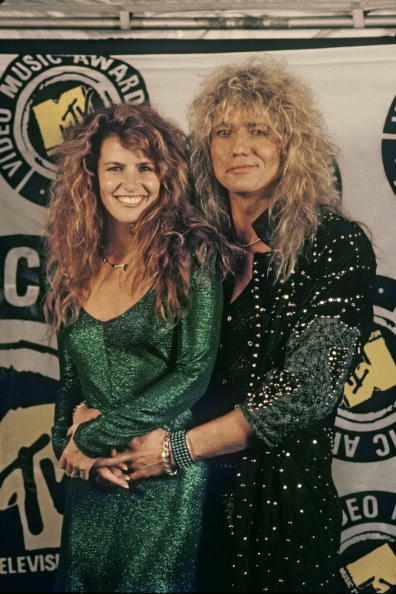 Photo: Getty Images