Join Rebuild Together San Diego rebuilding homes & lives on May 31st!
Join Rebuilding Together San Diego to Rebuild Homes and Rebuild Lives in San Diego because…..
Without a decent home, regular employment is almost impossible, good health suffers, children cannot receive an adequate education, and the family falls apart. That is why Rebuilding Together San Diego strives to help deserving families by serving as an ally in the quest to eradicate poverty housing. More than 240,000 children and their families are affected by unhealthy housing annually. We improve lives by building wheelchair ramps, widening doors, ADA modifications, weatherization, and many more home repairs for the disabled, elderly, ill, veterans and homeowners in a crisis who are not able to keep up with maintaining a safe environment. Thank you for partnering with us to help the Police family.
When little 3 month old Steven was abandoned by his alcoholic mother at a McDonalds, the family who ran the day care that he attended stepped in to take care of, and finally adopted him. This family already had their daughter and 3 grandchildren living in their modest home. Rex, the homeowner is a 13 year Marine veteran, a pastor and a pillar in the community. Several accidents and prostate cancer have left him unable to maintain their home. His wife Emma also has major physical limits along with blindness and is no longer able to care for her family. Their daughter, Camilia struggles to take care of her parents and raise these 4 children, now ages 3 to 15. This entire family is faced every day with the dangers of living in an unsafe, deteriorating home and needs our help with critical repairs.
All skill levels are needed; however, this event will only involve painting and landscaping. Volunteers are welcome to work the entire project day. Lunch will be provided.
Monetary donations are also welcomed and are tax deductible. If you'd like to donate please contact events@sdar.com.
Please help recruit your friends and family to join us!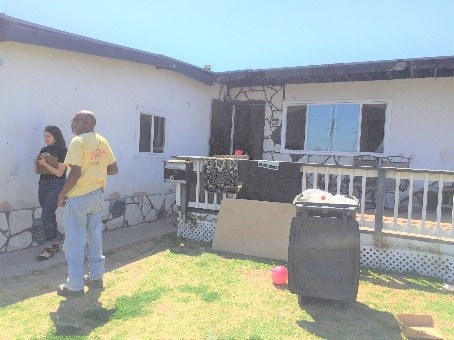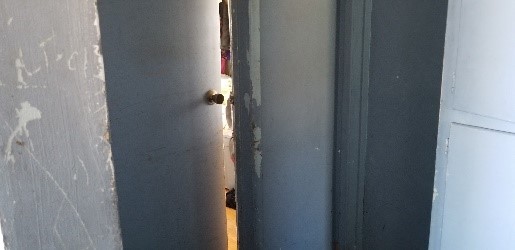 Schedule of events:
Check-In 8:30 a.m. - Kick-Off 9:00 a.m.
Rebuilding Together 9:00 a.m.- 2:00 p.m. (or until project completion)
Please Fill Out & Submit Your Volunteer Waiver to events@sdar.com or fax to 858-715-8088. (Please note: Ages 16-18 will need a parent's signature on the volunteer waiver to participate.)
Date and Time
Fri, May 31, 2019
9:00 AM – 2:00 PM PDT
Location
Home of the Police Family
802 Dassco Street
San Diego, CA 92102

Coe's List
Want to know more about Coe's List? Find out more on KGB-FM!
Read more