DSC 3.20 - Paintball Butt Shots, Bezos Penis Pics, Gender Neutral Bathrooms
The DSC Show for Wednesday 3/20/19: Paintball Butt Shots, Bezos Penis Pics, Gender Neutral Bathrooms and more!
Listen to the podcast below.
Here are some of the things we learned today on The DSC Show on KGB.
Today is the Vernal Equinox , first day of spring!
Dave had his first experience using a gender neutral bathroom. He didn't like it at all and felt very uncomfortable the whole time. There were about 20 stalls where the door went from the ceiling to floor, which he liked. But while he was washing up, a whole gaggle women came in. He says it's just not right. It was during a business meeting in downtown San Diego.
Wait, what? The MLB has already started? The Seattle Mariners beat the Oakland A's in Japan early this morning and somehow it counts on the record as their opening day.
Emily suggested Boyer should have an "automatic lane assist" installed to help him keep on topic during our discussions.
If New England Patriots owner, Robert Kraft admits he's guilty, authorities will drop the charges of soliciting hookers. He won't go to jail, but will do public service, pay a fine and get educated about prostitution. (Ruthie volunteered to write a report for him about the topic. For a small fee, of course.) Get all the dirt here.
A famous musician suffered a stroke two weeks ago. Jerry Lee Lewis is expected to make a full recovery. He's 83 years old.
The Woodstock 50 line up has been announced. The three day, summer festival is expected to appeal to different generations and has the same producer as the original Woodstock, Michael Lang. Read about the line up here.
Varsity video gaming is now a sport in the south. Expected to collect millions. Get all the details here.
Photos by Getty Images If you want to watch the crew play today's game, please go here to watch the whole thing.
As for next week's punishment, only Boyer wouldn't agree to allow Ass Kissing. So Dave took a Ten Listener Poll. The results were ten to nothing to allow Ass Kissing! Next week's game returns to its usual time on Thursday.
Sarah killed it today answering questions 1 and 3 where she had to name hotels on the Vegas strip and gemstones. But she could only name one of first twenty elements of the periodic table. So we figured a lot of us didn't know the answer and thought we'd provide the list.
Top 20 Elements;
Hydrogyn
Helium
Lithium
Beryllium
Boron
Carbon
Nitrogen
Oxygen
Fluorine
Neon
Sodium
Magnesium
Aluminum
Silicon
Phosphorus
Sulphur
Chlorine
Argon
Potassium
Calcium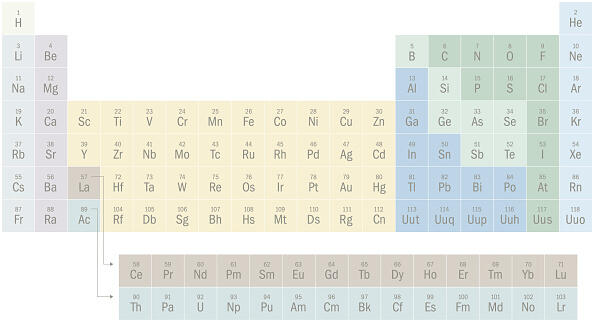 Photos by KGB/iHeartMedia and Getty Images
The crew cranked out a new edition of The Backwash Podcast yesterday, so we had a quick quiz today!
Q: Who fantasized about other members of our show during sex?
A: Sarah!   
Listener Roberto got the right answer and won a prize!
If you want to get all the dirt on this question and answer from Sarah, just listen to the podcast here. We have a simple podcast quiz question every Wednesday and Friday. So listen to win!
Photo by KGB/iHeartMedia

The DSC Show
The DSC Show on San Diego's Classic Rock Radio Station 101KGB with show members Dave Rickards, Cookie "Chainsaw" Randolph, Chris Boyer, Nina "Ruth 66" Reeba, Emily Maguire and Sarah Beebe, and broadcasts weekday mornings from 6 - 10 a.m.
Read more