DSC Show - Wednesday, December 12
This is episode 23 of our After-Show, Uncensored Podcast, with guest star Shelly Dunn! Find out what she's been up to and how she's enjoying retirement. We had a blast chatting her up! Chainsaw was extra funny!
Favorite Christmas Movie of the crew:
Dave - "The Bishop's Wife"
Chainsaw - "The Man who Came to Dinner"

Emily - "Home Alone"

Sarah - "Elf"

Ruth - "It's a Wonderful Life"
Top 12 Best Christmas Movies of all Time according to Forbes:
#9 "A Charlie Brown Christmas"

#8 "A Christmas Carol"

#7 "Nightmare Before Christmas"

#6 "Polar Express"

#5 TIE "Elf," "How the Grinch Stole Christmas," "Miracle on 34th St." (original), "Rudolph the Red Nosed Reindeer"

#3 TIE "Home Alone" and "National Lampoon, Christmas Vacation"

#1 TIE "It's a Wonderful Life" and "A Christmas Story"
Photo by Getty Images Day 10 of 12 Days of Christmas
Since we broadcast the show from Rady Children's Hospital today, it was technically difficult to do it from there the way we usually do it. So Dave had Emily read the letter and if this doesn't make you cry, you have a black heart. You have to listen to the podcast for the full effect. (Scroll down a few posts to find today's podcast.)
Listener Amy wrote about her friend Karen. She's a wife, a mom and a nurse. Karen's daughter was recently diagnosed with Leukemia and passed away at the end of November. She was at Rady Children's for four weeks and they fought very hard for her little life. They took care of Karen and her family during this tough time and helped them get through it. The $1,000 from Kearny Pearson Ford will help Karen take time off from work so she can spend more time with her family. And they can go out for dinner pretty often at Pick Up Stix with the $500 gift card. We're so sorry for your loss, Karen.
Thanks to our sponsors Kearny Pearson Ford, California Coast Credit Union, and Pick Up Stix.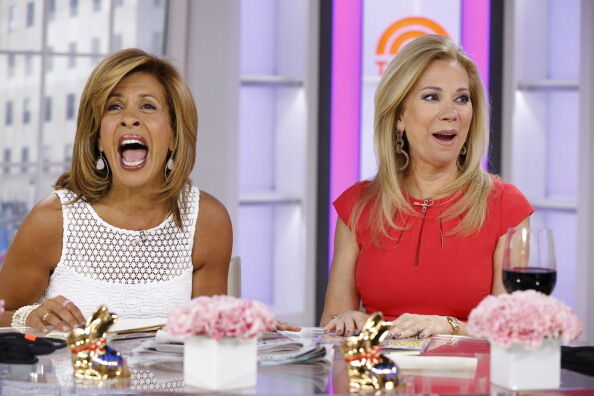 Here are a few of the things we learned today:
The San Diego Raiders? Wait, what? The Raiders are feuding in court with Oakland and might not make the move to Vegas next year as planned. So rumors are swirling that they could be headed to America's Finest City in 2019.
It was recently discovered that Winston Churchill had a doctor's note to drink booze during the American prohibition in 1932! This was a man who enjoyed his hooch, because he reportedly drank Champagne at every meal and enjoyed scotch throughout the day, followed by nightcaps of brandy.
A woman in PA had a baby in the parking lot of Taco Bell and thought she deserved free nachos for her trouble. No word if they agreed with her. I hate when people think they're entitled to something like that. It would be a nice PR move on The Bells part, but certainly not necessary.
Did you know HALF of all UFC fighters earn less than $45,000 a year?! But the president of UFC has a net worth of $500 million! Whoever heard of such a thing!
Kathy Lee Gifford is leaving the Today Show, but not until April. She currently hosts the fourth hour with Hoda. Chainsaw questioned the wisdom in milking it for the next few months.
Photo by Getty Images
Our hope reading this blog made you curious to listen to our podcast from today's show 12-12-18 on KGB, broadcast live from Rady Children's Hospital.