DSC Show - Thursday, August 9
Yesterday's Nude Wednesday got us thinking about streaking. Because doesn't everyone? Remember when it was big a big deal in the 1970s? Apparently it never went out of style. In fact, when you see these photos it looks like it's become a full-contact sport. A really awkward full-contact sport. As Chainsaw would say, "Oh my!"
Photos: Getty Images
NBA great and former SDSU Aztec, Kawhi Leonard, was traded to the Raptors in July, but wants to say a proper goodbye.
Leonard was a two-time All-Star in seven seasons with the Spurs. He was the Finals MVP in 2014 when the Spurs beat the Miami Heat in five games for the title.
In his letter, Leonard praised Coach Popovich, saying he will "always be grateful for my growth under your guidance."
"Through all the ups and downs -- I'm glad there were many more ups! -- I'll never forget what we have shared and accomplished together," Leonard wrote.
"While I'm looking forward to the next chapter in my career, I'll always remember the city and the people of San Antonio!"
We wish you luck, Kawhi and hope to see you in Laker colors one day soon. -R
Photo: Getty Images
Dave told us about a very brave, beautiful girl who's not your average, everyday pole dancer. Because ... she straps on a colostomy bag. Yes, you read that correctly. But don't believe me until you watch her video and see for yourself.
Talk about entitled, sheesh! Watch a 32-year-old woman get arrested for DUI, while begging the cop not to take her to jail. She cites attending a good university and getting a high GPA as reasons why she shouldn't be arrested. She starts to cry as reality sinks in and she whines that she's "a very clean, thoroughbred, white girl who has a clean driving record." She ran a stop sign in a residential neighborhood going 60 mph and almost hit another car.

We took a survey to learn about some of the guy movies that are unwatchable to some of our male listeners. Many of you will be shocked and horrified by their choices.
Top Gun

Swingers

Jaws
The Big Lebowski
Gangs of New York
Scarface
Rocky
Caddyshack
Blazing Saddles
Adam Sandler movies
Fight Club
Animal House
Reservoir Dogs
Fast and Furious movies
Which guy movie do YOU find unwatchable?
Photo: BigStock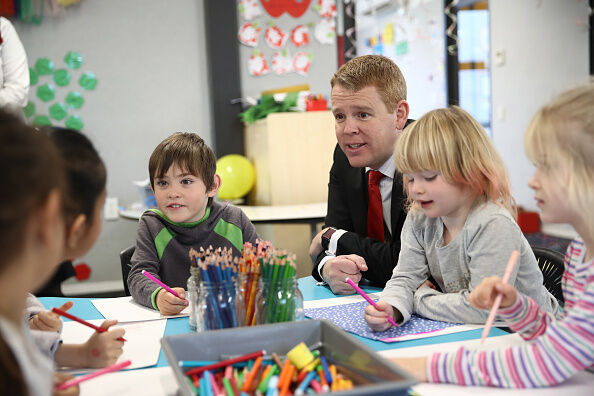 Listeners wondered if the new "Summer School" bit was coming with us. We're happy to say, "heck yeah it is!" Listen to the podcast if you missed it, because little Summer was in top mush-mouth form!
Here are the current standings for the $5 Quiz according to John Tipps.
Last place: Sarah with zero money and zero games played.
4th place - Ruthie - ten games back
3rd place - Emily
2nd place - Chainsaw - two game out of first.
Chris Boyer is in first place with 23 victories and way out in front with the most money won.
Speaking of Boyer, Dave came up with a new bit idea today called, "Scoldy Time with Boyer." So watch for that one coming to a show very soon. Dave has been asking Ruthie "would you rather" questions for years to find out what will inspire her to finally kiss freakin' Boyer. Today, history was made.
Would she rather make out with Boyer for 15 minutes OR send LeBron James back to Cleveland so he can't play with her beloved Lakers this year? Ruthie took one for the team and finally chose freakin' Boyer! Go Lakers!! Muuaah!
Photo: Getty Images