PSAR 4th Annual Zombie 5K Run/Walk on Oct. 6th
PSAR 4th Annual Zombie 5K Run/Walk Tickets, Sat, Oct 6, 2018 at 9:00 AM | Eventbrite
Description
Come get your Zombie on!
DRESS LIKE A ZOMBIE OR COME AS YOU ARE!
Activities include face painting, trick-or-treat, games, prizes, awards, costume contest, and a raffle. Don't forget to bring money for the raffle!
Entrance fee:$10 Adults and children over 5 Children under 5 are FREE
If you sign up before September 28th, you will receive a FREE t-shirt with logo.
Proceeds help support: AJ's Kids for Rady Children's Hospital and South Bay Community Services (SBCS).
(Registration starts at 7:30 a.m.)
If you would like to donate to the charities please click on the TICKETS button and scroll down to see the donation selection to choose which charity you would like to donate to.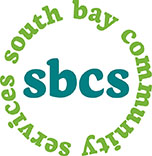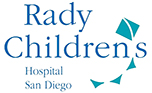 * Eventbrite charges an additional transaction fee for every registration on their site. To avoid the fee you may register at www.psar.org or call PSAR at 619-421-7811 and register with one of our friendly staff