DSC 1.09: Boys Have Periods Too, Lash Wednesday, Things Found Inside People
The DSC Show for Wednesday, 1/9/19: Boys Have Periods Too, Lash Wednesday, Things Found Inside People and more!
Listen to the podcast below.
Here are some of the things we learned on the show today.
Boyer says he feels like an old man now. He brought home his favorite spicy meal - Cajun sparkle - from Popeye's. It gave him serious heartburn.
Listener Cheryl says eat crackers when you get heartburn to feel better right away.
Three syringes were found in an inmates butt at FL jail. The dude says they weren't his and had no idea how they got there.
Dave's New band name: "Rotting Away in Emily's Vagina."
A fatberg the size of the Leaning Tower of Pisa was discovered in England.
A trans man in England who was born a woman - had a baby!
And finally, Dave is moving to Santee with Boyer and Clint, now that he's paid off 16 out of 16 college tuition bills. Woohoo!
Photos by Getty Images Most people hate having to deal with money problems and awkward financial situations.
In fact, most people would rather...
get stung by a bee than move to a new bank.

break up with their wife than change banks.

post their most embarrassing pic rather than post a screenshot of their account balance.

drink oj after brushing their teeth, then telling their net worth to a friend.

spend an hour in traffic than go over money mistakes with financial advisors.

spend an hour in jail than talk finances.

sit through a steamy sex scene with their parents over admitting financial problems to them.

go to the DMV than work on a financial plan.
Photo by KGB/iHeartMedia Lash Wednesday
: The real priest Rev. Dave is looking for the Sin Sinnest Sinner of the All for Kiss tickets!
Sinner Scott: He wanted grandkids so he poked holes in sons condoms (runner up!)
Sinner Jim: He was at the beach drinking all day. A friend ripped his $20 bill in half, so he used his credit card to run up his bar bill every time he went to the bathroom. He also moved his car at one point.
Sinner Omar: He tied his sister's pet hamster to some helium balloons and let it go. The plan was to shoot the balloons to bring him down, but they used too many balloons and it flew away too fast before they could shoot it down. He told his sister the hamster ran away.
Sinner Nick: On April Fool's Day, he had cops call his Mom who said they busted him for pot and made her cry.
Sinner Alex - Mom died a year ago. Lied to his brother about visiting her at the cemetery and installing a memorial plaque.
Sinner Cole - just got his license at 16. His girlfriend snuck out of her house at night and they did the deed in a Catholic school parking lot.
Sinner Brian - at 16, his brother wanted to show him military maneuvers he'd learned. They took another friend with BB guns, dressed in camo, went to the duck pond in San Ysidro near the place and during the time when the McDonald's massacre took place. He was surrounded by cops and choppers
Sinner Mary - she's been lying to her husband for 30 years about her mother in law being moved in the cemetery.
Sinner - doctored up a letter from his friend's doctor that his ointment was ready for pickup. Had a meltdown in the hotel lobby when they read his fax.
Sinner Jay - found out his wife was cheating on him, so he hooked up with her sister.
Sinner Mike - back in high school, his girlfriend moved away so they planned a hookup. His friend dared him to steal her pants and throw her pants up on the roof of a building. Couldn't retrieve them and had to take her home pantsless.
Sinner Nancy - she used to be a flight attendant. It was late at night so she upgraded flyers and served them fake caviar, which they ate.
Sinner Wesley - He's a pool man and when customers pissed him off, he pissed in their pool pump.
WINNER******Sinner John - he and his buddy's filled their super soakers with pee and soaked his little brother's friends at his birthday party.******WINNER************************************
Photo by KGB/iHeartMedia
It's the show after the show! The crew got together and recorded their first podcast of the new year. We talked about Emily's girls trip to Nashville for Elaina's birthday, the weirdness that is The Furries and more. Remember, this is not safe to listen to at work, because it's uncensored. Enjoy!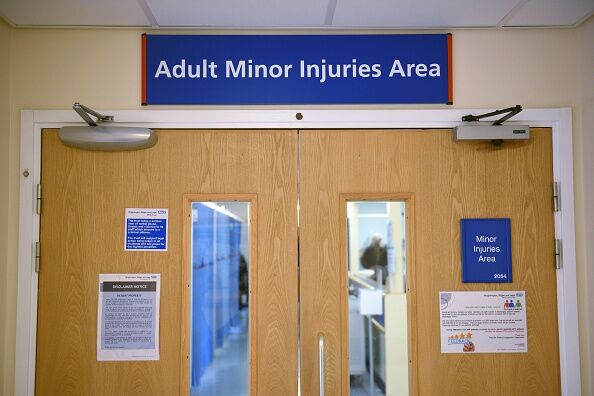 List of things stuck in an orifice that had to be removed in the ER
:
Ears - necklace, crayon, drain plug, pen, tapioca ball, popcorn kernels in both ears, tampon, glow stick, pearls, car keys.
Nose - Dave had a pussy willow stuck in his nose as a kid, while other people had a butterfly, vitamin, gum, gum wrapper, steak
Penis - pipe cleaner, straw, domino, thin electrified rod, back of remote control, metal paperclip, fingernail clippings, BB's, soap on an electrical wire, crack vial, fork, a pen, and a jelly wrapper, chain, 3M plastic hook
Vagina - child's toy, baton, pencil, crayon, cap of deodorant spray, domino, pieces of a pen, glass paperweight, egg vibrator came apart inside of her, Lee press on nail, makeup brush, toy banana, sex toy stuck for eight months.
Butt - Christmas ball, billiard ball, nail file, shot glass, crack cocaine, toothbrush, sat on a ballpoint pen, plastic pencil case, magic marker, green crayon, iPad stylus, bottle of lube with cap on, pill bottle, travel size mouthwash bottle, full size shampoo bottle, soda bottle, beer bottle, bar of soap, candle inside a condom, lightbulb, cellphone, handle of a broom, key chain, string, his grandfather's cane.
Photo by Getty Images
Justin Bieber and his wife Hailey Baldwin are checking out a $13 million dollar house in LA. Right now they're renting a ten-bedroom house for $100,000 a month.
Actor John Krasinski and his wife Emily Blunt bought an $11 million apartment, the whole eighth floor of a building in NYC.
Host of The Daily Show on Comedy Central, Trevor Noah bought a 10,000 square feet house in Belair, CA for $20 million.
Owner of the Dallas Cowboys, Jerry Jones, bought a 357 foot long superyacht that can host 14 guests, with 30 crew members, plunge pool, and 2 helipads for $250 million.
Amazon owner, Jeff Bezos is buying the most expensive thing in the world - a divorce. He's worth $137 billion and his wife, MacKenzie, could get up to $66 billion!
Photos by Getty Images
Check out more articles from The DSC Show.