DSC 3.19: C-Section Debate, Tijuana Violence, Unpopular Food Opinions
The DSC Show for Tuesday 3/19/19: C-Section Debate, Tijuana Violence, Unpopular Food Opinions and more!
Listen to the podcast below.
Here are some of the things we learned today on The DSC Show on KGB.
We entertained a twitter debate….Is a C-section really a delivery or an 'infant-ectomy'?
Of course it's a delivery. Just a different kind. But Boyer came out the other hole! Which inspired Dave's new band name, 'The Analy Delivered Infants.'
Actress Cloris Leachman played a saloon singer on 'The Big Valley' TV show yesterday and Dave says she was 'all green lights - a major tomato!'
The 7-foot, 40-year old Dirk Nowitzki is #6 all time scorer now since he passed Wilt Chamberlain last night. Only Kareem, Kobe, Karl Malone, LeBron, and Michael Jordan, have scored more than Dirk.
Chainsaw tells us the Padres beat the Indians again yesterday, 3-1. Their record is now 14-8, the best in the MLB! Last year, The Red Sox had the highest record in preseason baseball and went on to win the World Series!
New sports contract offer: $430 million for 12 years for Mike Trout, CA Angels.
Hilton Hotels are giving away millions of bars of new soap for third world countries. They're making the soap from the leftover slivers of used soap left in their hotel rooms. Eewww!
A new report claims the most violent city in the world is Tijuana with 6 or 7 killings a day! Learn more about it here.
Is she the new Queen of Pop? Janet Jackson is performing at the Glastonbury Festival in England. But she photoshopped her name to be the headliner before she retweeted the concert poster.
Top 5 things we can no longer remember:
Can't remember our passwords
Other peoples phone numbers
Can't spell certain words anymore
How to do basic math
Write legibly 
Photos by Getty Images 5$ Quiz - Rock songs about Food! Playing for Alice in Chains tickets!
Brown Sugar - Rolling Stones
Green Onions - Booker T and MG's
Ice Cream Man - Van Halen
I Want Candy - Bow Wow Wow
Escape (The Pina Colada Song) - Rupert Holmes
Cheeseburger in Paradise - Jimmy Buffett
Cherry Pie - Warrant
Raspberry Beret - Prince
Danny CA - Red Hot Chili Peppers
Boom Boom Pow - Black Eyed Peas
American Pie - Don McLean
Short Skirt Long Jacket - Cake
Criminal - Fiona Apple
Everything I Own - Bread
Shake Your Groove Thing - Peaches and Herb
1985 - Bowling for Soup
Puttin' On The Ritz - Taco
I'd Do Anything for Love (But I Won't Do That) - Meatloaf
Little Wooly Booger - Johnny Cash
     ********Boyer wins *********
Photo by KGB/iHeartMedia Unpopular Food Opinions:
Peanut Butter is a disgrace
Avocados are gross
Sweet potato fries aren't an upgrade
Turkey bacon is better than real bacon
Pineapple belongs on pizza.
Dark Chocolate is superior to all other chocolates
Mayo is the greatest condiment of them all
Twinkies are rank and overrated
Ketchup is nasty
Mayo belongs on pizza
Mint Chocolate Ice Cream haters are just wrong
Whopper is greater than Big Mac
Oatmeal raisin cookies are good
Savory over sweet - always
I absolutely detest lasagna
Candy corn is the best candy
Eggplant is garbage
Ranch dressing is disgusting
Photo by KGB/iHeartmedia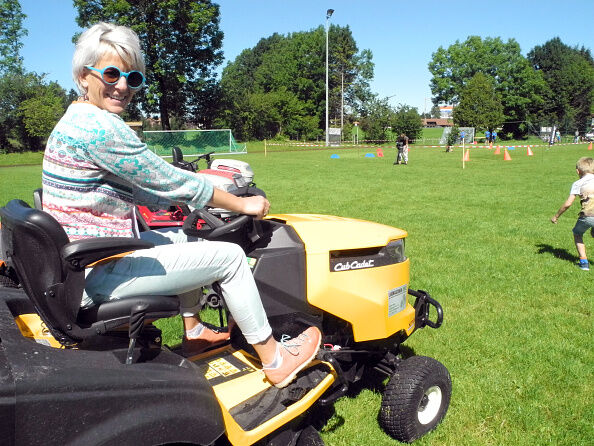 Are you a Lawnmower Parent?
You are if you do the following things.
Make doctor appointments for their adult kids who live out of town.
Texted or called to wake them up
Contacted a professor or administrator about a problem their child had
Helped them study for a college test
Written a job or intern application for them
Told them which career to pursue
Help them get a job or internship
Written or completed a school assignment for them
Given them more than $500 a month for rent
Read more about how NOT to be a lawnmower parent here.
Photo by Getty Images
Tom Brady charges a LOT of money for his autograph and signing everything else.
Autograph - $850 last year, up to $1,049 this year!
Patriots mini-helmet - $819
Full size helmet - $849
Sign your uniform for $1,099
Original painting of Brady to sign $1,999
Public can't attend the signing. You have submit your offerings.
Get more details here.
Photo by Getty Images
Check out more articles from The DSC Show.