DSC Show - Friday, November 2
Here are some of the things we learned today.
Starbucks Christmas cups made their debut today and the DSC Girls all bought one. It made us very happy !
There's a new play being performed in January 2019 about the life story of Eddie Van Halen and David Lee Roth, called "Eddie and Dave." No last names are used because it doesn't have the stamp of approval from the boys. It's about fame, music and friendship - with a twist. Their roles will be played by women.
Jeopardy and Wheel of Fortune have signed new contracts with its hosts. Yes, Pat Sajak, Vanna White and Alex Trebek reupped for four more years.
A new car service is now available in San Diego called Getaround. Download the app and you can order a car from your neighborhood. Forget the rental car joints, this way allows you to find a car near your location and order it up.
Don't eat large amounts of black licorice. The FDA says it has an ingredient that can lower a person's potassium levels, so, eating too much could cause heart problems, high blood pressure, swelling and sluggishness. Plus, it tastes nasty.
Did you catch out epic "Battle of the Butts" twerking competition? Watch the video here >>
Photos by Getty Images
Heather Locklear is having a very tough year. She's been in rehab for few months since the last time she was arrested. If you recall, someone in her own family called the cops on Heather because she was drunk and out of control. She allegedly punched a cop who was trying to separate her from her family.
Now she's being sued by one of the EMT's who tried to help her. She said Heather kicked her when she tried to put Heather on the gurney. The EMT claims she was injured, as well as verbally abused by Heather.
You can read more about it here.
Did you see the 49er player break his arm during the game last night on Thursday night football? You can watch it snap right here.
Whadda ya Hate! - Get it out before it ruins your weekend!
Sarah - I hate losing - especially to Boyer

Boyer - I hate when bitches underestimate your talent

Mica - hates people complaining about the time change

Emily - hates when Boyer can't answer yes or no

Asher - on his way to school - hates math

Mark - hates the way Dave says mayonnaise

Robert - hates that Sarah is so bad at Twerking

Hates apologizing for things his kids say

Sue - hates that someone swapped out her keyboard at work

Leslie - hates that people don't realize DMV fees pay for roads

Michelle - can't win tickets to Girls Night Out

Kevin - hates that Boyer won and Sarah was last!

Mike - hates that foreigners don't know how to trick or treat

Anna - hates that she hasn't won Girls Night Out tickets

Steven - hates that he hasn't told Emily he wants to pee in her butt since Shelly left!
Photo by KGB/iheartmedia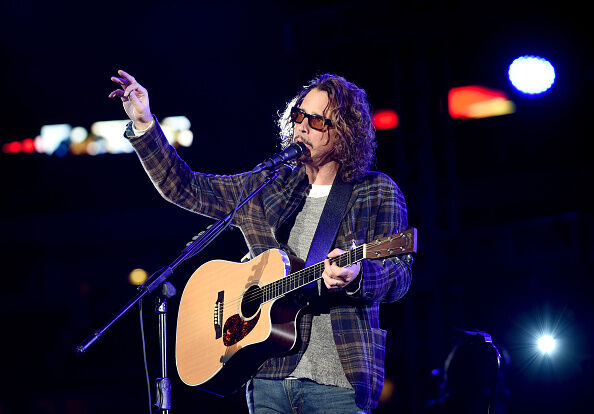 Chris Cornell's family is taking legal action against his doctor, whom they believe harmed Cornell's mental health. They are suing his doctor for malpractice. Documents filed by the family allege that the doctor knew about Cornell's substance abuse problems and that he wrote prescriptions without medically examining him.
They also believe the drugs "clouded Cornell's judgment and caused him to engage in dangerous, impulsive behaviors that he was unable to control, which cost him his life."
You can read more about it here.
Photo by Getty Images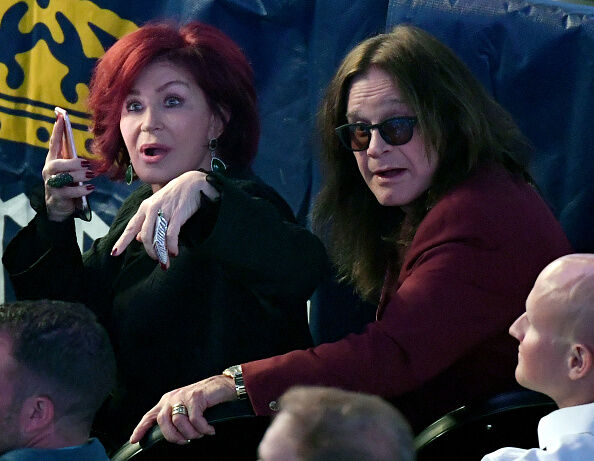 Ozzy sent an email meant for his mistress - to his wife, Sharon! So Sharon admits to doping up her husband to find out all the dirt! She says she put sleeping pills in his drink and got him to admit that not only was he having an affair with his hair stylist, but he was poking lots of different women!
She left his ass (briefly) in 2016, but went back to him after Ozzy went to treatment for sex addiction. Sharon says she isn't sure if she can ever trust him again.
Photo by Getty Images $5 Quiz: Theme: Time Change - Kiss tickets for Feb 2019 in San Diego
Time - Pink Floyd

Feels Like the First Time - Foreigner

The First Time Ever I Saw Your Face - Roberta Flack

Too Much Time on my Hands - Styx

… Baby One More Time - Britney Spears

Good Times Roll - The Cars

The Times of Your Life - Paul Anka

Times Like These - Foo Fighters

Knock Three Times - Tony Orlando and Dawn

Time For Me To Fly - REO SpeedWagon

Got No Time - The Guess Who

Good Riddance (Time of Your Life) - Green Day

Time Stands Still - Rush

(I've Had) The Time of My LIfe - Bill Medley & Jennifer Warnes
*****************EMILY WINS!!!!****************************
$5 Quiz Standings: 11-2-18
Ruth - last place

Chainsaw - 4th place - 2 games back

Emily - 3rd place - 2 games back (higher batting avg)

Sarah - 2nd place - 18 game losing streak
BOYER - FIRST PLACE!!
Photo by KGB/iheartmedia
We had such a fun Friday show today and you can catch up with us by listening to this podcast in its entirely from KGB on 11-2-18.