DSC Show - Thursday, January 3
At Emily's house, Santa brings her son something he wants, needs, wears, and reads. So three year old Colt got some Golden books to read, Christmas PJ's to wear, some candy for his want and a Daniel Tiger potty training toy he needs. Mom and Dad got him a robot. You can see him enjoying some of the items pictured above.
Meanwhile, Sarah's baby girl, Summer got a brand new bike, a Disney Princess, the original "Pretty Pretty Princess" game, and a Yelli, which is a toy spider that moves to the sound of your voice. The louder you scream, the faster it moves! Shane got Legos and an electric guitar with an amp.
Santa Dave gave Summer the Pretty Pretty Princess game because they don't make it anymore. He had to search high and low to find it but he knew it was never thrown away, even though his daughters are now grown women. Sarah said they sell on Ebay for $200. Little Shane was winner of the first round and Summer can't stop playing it. Check how how happy they look playing the game in the pics above.
Photos by KGB/iheartmedia Our new Death Czar makes her first ruling:
Daryl Dragon from Captain and Tennille - YES!
Bob Einstein (Super Dave Osborne) - YES!
Mean Gene Okerlund (HoF wrestling announcer)- YES!
Pegi

Young - no

Blake Nordstrom - no

Jerry McGhee - no

Ray Sawyer - no

Coach John - no
So we begin the new year with a trifecta! Emily has a system to add up points in order to determine entry into Celebrity Heaven. She won't tell us what the factors are to keep it a mystery, which pisses off Dave. But she has a nine day window for the trifecta to occur. She wanted it to be different than Boyer's ten day rule.
Photo by KGB/iheartmedia
Comedian, actor, Bob Einstein died yesterday and Dave remembered this really great joke he told Jerry Seinfeld. Since the FCC still won't let us say the "C" word on the radio, we present it here in its original telling. Enjoy! We played the first $5 Quiz of the year: Name is your buzzer! Prize = Steel Panther tickets! Name the character who says the famous movie line.
Frankly my dear, I don't give a damn. Rhett Butler, Gone with the Wind
I'm gonna make 'em an offer he can't refuse, The Godfather. Vito Corleone
I coulda been a contender, On the Waterfront, Terry Malloy
We're not in Kansas anymore. Dorothy Gale, Wizard of Oz,
We'll always have Paris. Rick Blaine, Casablanca
Go ahead make my day Harry Callahan Dirty Harry
Alright Mr DeMille. I'm ready for my close up. Norma Desmond, Sunset Blvd
The force be with you, Obi Wan Kenobi, Star Wars
Hang on to your seat, it's gonna be a bumpy night. All About Eve, Margo Channing
You talking to me? Travis Bickle, Taxi
I'm on top of the world, Jack Dawson, Titanic
Nobody puts Baby in a corner, Johnny Castle, Dirty Dancing
I feel the need the need for speed. Pete Maverick Mitchell Top Gun,
It's in the hole. Carl Spackler, Caddyshack
Just a drink, shaken not stirred, James Bond
Yo Adrian, Rocky Balboa, Rocky
Elementary my dear Watson, Sherlock Holmes
Say hello to my little friend, Tony Montana, Scarface
As God is my witness, Scarlett O'Hara. Gone with the Wind
There's no crying in baseball. Jimmy Dugan, A League of Their Own
You had me at hello. Dorothy Boyd, Jerry Maguire
44 Magnum. Harry Callahan, Dirty Harry
Houston, we have a problem. Jim Lovell
It's alive. Henry Frankenstein. Young Frankenstein
Stella! Stanley Kowalski, A Streetcar Named Desire
We'll always have Paris. Rick Blaine, Casablanca
My mama always said life is like a box of chocolates. Forrest Gump
Plastics, Mr. Magure, The Graduate
If you build it, he will come. Shoeless Joe Jackson. Field of Dreams
People all say I've had a bad break. Lou Gehrig, Pride of the Yankees
I'll be back. The Terminator
Play it for me Sam. Ilsa Laszlo, Casablanca
Show me the money. Jerry Maguire, in Jerry Maguire
*****Ruthie wins*****
Photo by KGB/iheartmedia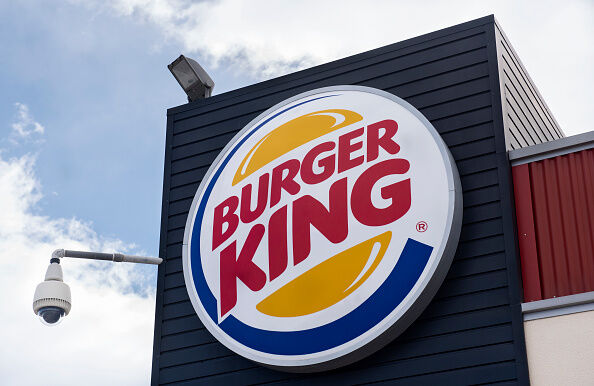 The DSC Crew played judge and jury today to help decide a case for a guy.
Last month, a guy was trapped in a Burger King bathroom for one hour. When he finally got out, the employees and patrons made fun of him, badly humiliating him. The manager felt bad for the guy and offered him free meals for life. That lasted for a few weeks until the head office stopped it.
Should the dude get free meals forever or the cash equivalent? Our whole crew agreed he should get the original deal. He should get free meals whenever he wants!
Photo by Getty Images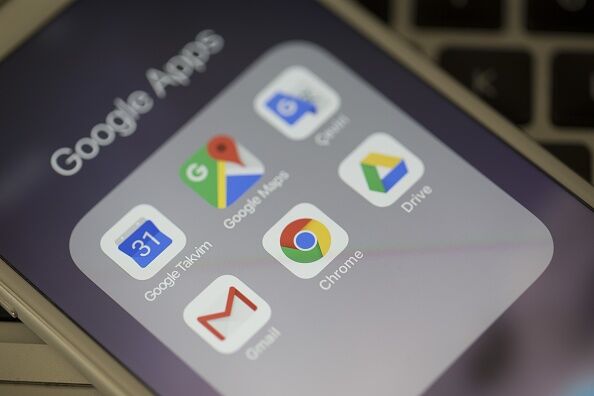 Modern Technology Saves Us Two Weeks a Year . . . Here Are the 10 Things Saving Us the Most Time.
Modern technology gets a bad rap sometimes, what with it stealing our privacy, brainwashing us, making us depressed, and turning our kids into zombies. But besides all that small stuff . . . you know, it's pretty great. According to a new study, all of the technology we have is actually saving us two full weeks a year. So that will add up to almost two-and-a-half years in your lifetime.
Here are 10 of the things that save us the most time:
Online banking
Email
Microwaves.
Online shopping
Cell phones
TV remote
Laptops
Self checkout
Frozen meals
GPS
Photo by Getty Images
"Vietnamese Hobo's" is the name of Dave Rickards first new band of the new year. Also, created today was , "Thumbing Emily's Patches.".
We hope this has whet your appetite to want to listen to the podcast from today's entire show, Thursday, 1-2-19, on KGB, San Diego, CA.