DSC Show - Thursday, November 15
Here are some of the things we learned on today's show.
Dave's wife Nicole wants to be "Un-goat-getable!!"
Millennials are pranking their parents again this year by asking them, "How long does it take to microwave a 25-pound Turkey?" Don't fall for it - they're just laughing at you!
We found out Chainsaw goes to bed at 6:30 PM!
Juliette Lewis thinks Britney Spears has the answers to the fire evacuation problems and she's telling the world about it. The Britney song she was listening to while yelling in her car made Ruthie want to kill herself - yikes!
NFL: Joey Bosa (ova dare) is close to coming back to the Chargers lineup after being injured. He's now showing up for practice, but not sure if he'll make it for Sunday's game against the Broncos.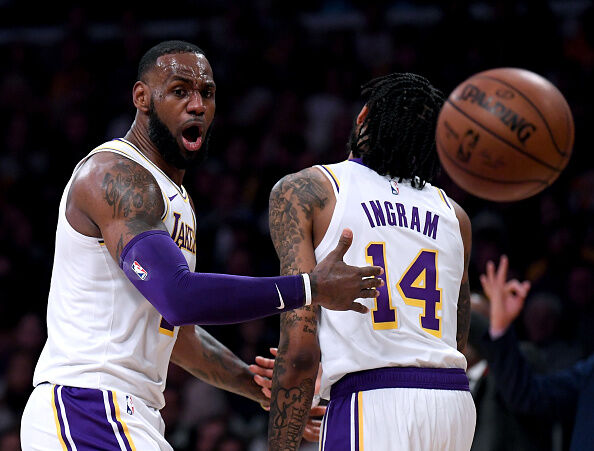 NBA great, LeBron James passed Wilt Chamberlin's record of scoring the most points after he racked up 44 of them last night when the Lakers beat Portland Trail Blazers. LeBron now has 31,425. But he's coming for the others on that list including:
#1 Kareem Abdul Jabbar with 38,387, #2 Karl Malone, #3 Kobe Bryant, and #4 Michael Jordan.
Photo by Getty Images $5 Quiz Boyer vs. The Team, Listener Katie playing for Weird Al tickets. She chooses The Team's answer. And she loses. We were both wrong, so neither wins again.
Theme: pop music
Question: Michael Jackson's Thriller is the best selling album of all time. What was second best that's not a Best of, Greatest Hits or compilation LP?
Team answer: Eagles: Hotel CA
Boyer answer: Rumors: Fleetwood Mac
Correct answer: AC/DC Back in Black
Boyer: 11 Team: 15 Neither: 39 Total: 63 games played in 2018
Wikipedia lists the top selling albums (not including compilations, greatest hits, etc.)
Michael Jackson, Thriller, 1982 sold 47.3 million copies
AC/DC Back in Black, 1980, sold 26.1 million
Pink Floyd, The Dark Side of the Moon, 1973, sold 24.2 million
Meatloaf, Bat Out of Hell, 1977, sold 21.5 million
Top Photo by KGB/iheartmedia
Bottom Photo by Getty Images The Death Czar rounded out a trifecta of celebrity deaths today. Country singer/musician Roy Clark died at the age of 95 and The Czar said yes. He joins NASCAR legend David Pearson and genius Stan Lee to prove that, yes indeed, celebrities really die in threes.
Photo by Getty Images $5 Quiz: Musicians as actors: Listener wins Disneyland tickets. Dave named the movie and we had to name the musician who acted in the film.
Boogie Nights- Mark Wahlberg

A Walk to Remember - Mandy Moore

Blind Side - Tim McGraw

Sling Blade - Dwight Yoakam

Valentine's Day - Taylor Swift

New Year's Day - none

U 571 - Jon Bon Jovi

Shallow Hal - Jack Black

Hunger Games - Lenny Kravitz

Bad Teacher - Justin Timberlake

Hairspray - Queen Latifah

Evita - Madonna

Witches of Eastwick - Cher

New Jack City - Ice Tea

Labyrinth - David Bowie

Suicide Squad - Jared Leto, Will Smith

Grease - Olivia Newton John, Frankie Avalon

Barber Shop - Eve, Ice Cube

Dreamgirls - Jennifer Hudson

Oceans 11 - Frank Sinatra, Dean Martin

Fight Club - Meatloaf

Purple Rain - Prince, Morris Day

Independence Day - Will Smith

Rio Bravo - Dean Martin, Ricky Nelson
People vs. Larry Flynt - Courtney Love
***********SARAH WINS**********
$5 Quiz Standings:
Ruth - last place - can never catch up
Emily - 4th place, 4 games back

Chainsaw - 3rd place, 3 games back

Boyer - 2nd place, 2 games back
Sarah - FIRST PlACE, two games out in front
Top Photo by KGB/iheartmedia
Bottom Photo by Getty Images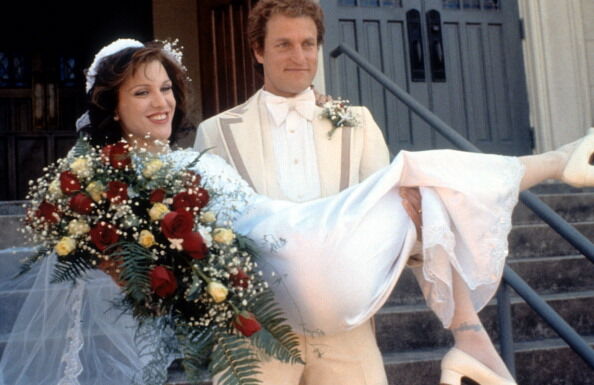 A basketball player from Fitchburg State was not only kicked out of the game on Tuesday, he was suspended and barred from campus after committing a violent foul. It was one of the most flagrant fouls ever recorded. Just watch the video below and see if you agree.
We had such a fun show today, Thursday, 11-15-18, on KGB and you can catch up with us right here with our podcast in its entirety.