DSC Show - Tuesday, October 30
Here are some of the things we talked about today.
Shaun White is in trouble again. He dressed up as" Simple jack" from the movie "Tropic Thunder" where actor Ben Stiller portrayed a retarded man. The Twitterverse let him have it and the Special Olympics got pissed off, saying his portrayal was "very painful and offensive." Shaun posted the pic on Insta but later took it down after they went off on him.
Pharrell is pissed off at President Trump for using his song "Happy" on the same day of the largest mass shooting of Jewish people on US soil. Pharrell says Trump never got permission to use it and found nothing happy about that day.
Would you rather: Get stuck on a desert island with only one song - would it be; "Happy" by Pharrell OR "Don't Worry Be Happy" by Bobby McFerrin?
If you're planning a vampire costume complete with fake Halloween teeth - don't use super glue! That's what one kook did and she ended up in the ER to have them removed. Read the story.
Sweden is making sex toys safer, especially for butt plugs.
Miss American Pie author, Don Mclean has a new girlfriend, a model named Paris Dylan. He's 73 and she's 24. We're sure they'll be very happy together.
Photos by Getty Images
Here's the latest episode of our behind-the-scene, after-the-show, uncensored podcast by the crew members of the DSC Show on KGB! We kept coming back to bullying for some reason.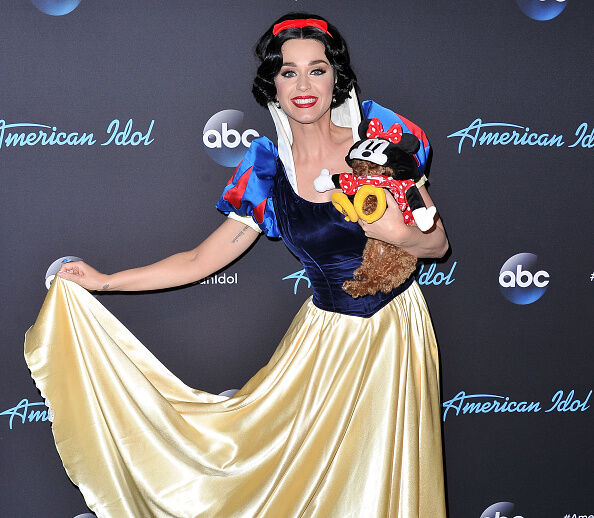 A few celebs have spoken out against the part in "Snow White" where she's kissed awake by the handsome Prince. They claim that kiss is nonconsensual. Well, Dave told us the German version of "Snow White" before Disney got hold of it and the original Grimm's Fairy Tales had no kiss!
The fairy tale included the magic mirror, the poisoned apple, the glass coffin, and the characters of the evil queen and the seven dwarfs. But the Grimm's story says a prince stumbles upon Snow White lying in her glass coffin and instantly falls in love with her. The seven dwarfs let him have Snow White and the moment he lifts the coffin to carry it away to her proper resting place, one of the servants trips and falls. This caused the piece of poisoned apple to dislodge from Snow White's throat, reviving her! He accidentally Heimliched her and she puked up the poison apple! Gross! Which version do you prefer?
You can read more about in Wikipedia.
Photo by Getty Images $5 Kiss Quiz: End of the World Tour - Kiss will be on the road 3 years with their last tour.
We're having a presale event on Thursday. Just use keyword 101KGB!
Hall and Oates - Kiss on my List

Faith Hill - This Kiss

Katy Perry - I Kissed a Girl

Bobby Vinton - Sealed With A Kiss

ZZ Top - Gimme all your Lovin'

Steam - Na Na Hey Hey Kiss Them Goodbye

Barbra Streisand - Kiss Me in the Rain

Seal - Kiss From a Rose

Cast of a Chorus Line - What I did for Love

Lita Ford -

Kiss me Deadly

Dean Martin and Jerry Lewis - Blow me a Kiss

Mel Carter - Hold Me Thrill Me Kiss Me

Kiss - Dr Love

Kiss - Detroit Rock City

The Rolling Stones - Gimme Shelter

Sebastian from Little Mermaid -Kiss the Girl

Cher - The Shoop Shoop Song (It's in his kiss)
****Chris Boyer wins for Listener Eric******
Photo by Getty Images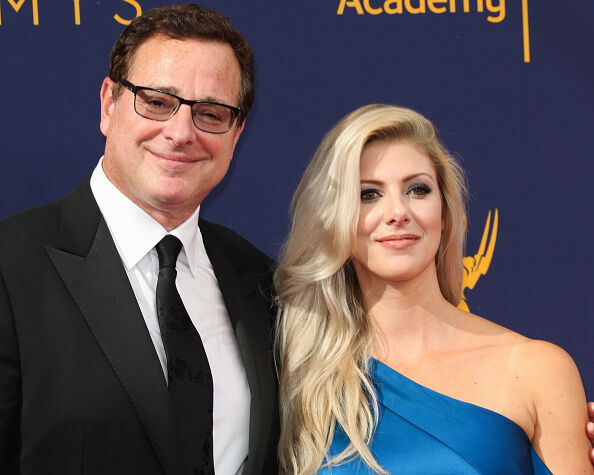 One of our favorite comedians got married AND has a new TV show. 62 year old Bob Saget and 39 year old, travel blogger, Kelly Rizzo got hitched on Sunday on the beach in Santa Monica, CA.
He admits he didn't think he'd find love again - at his age, and he was fine with that. But he met Kelly through a mutual friend in 2015 and things just clicked. Bob has three grown daughters from his first marriage of 15 years.
Here's a video clip of Bob's new show on ABC which will be an adult themed version of "America's Funniest Videos."
Photo by Getty Images
If you missed anything from our show today, Tuesday, Oct. 30th, please check out the podcast in its entirely.