DSC Show - Wednesday, November 28 We played a rare round of Lash Wednesday today with the real, radio, priesty guy, Reverend Dave who was looking for the "Sin Sinniest Sinner of Them All." The best sin won tickets to the Rolling Stones at the Rose Bowl.
Sinner Jerry - got his wife hot and bothered, then handcuffed her to the fridge and left the house for two hours.
Sinner Mark - left an ass-stain on the seat at the doctor's office.
Sinner Rob - thought he found cocaine at his friends house, so he snorted it. Turned out to be cat ashes which he immediately vomited.
Sinner Tony - hot shot mechanic says he can tell what's wrong with a car by the smell of the spark plugs. So he put poop on some plugs and asked for a diagnosis. Some of the poop got in the guys nose and he ended up with a sinus infection.
Sinner Paul - farted at ex-girlfriend's "celebration of life" and stunk up the joint.
Sinner Tracie - her then husband fell asleep, so his foreman had sex with her in the kitchen.
****Sinner Gabe - his kid has to get an EKG and a prostate exam. Got them confused - dropped his drawers for the EKG ********WINNER***************
Sinner Gary - Took a dump on the principals sky light.
Sinner Chad - heating and a/c guy who works in people's basements. Wanked in one, kicked some dirt over it and went on his merry way.
Sinner Kristin - her friend was busted for drunk driving so she drove at 16 years old, crashed into an apartment building, then evaded the police.
Sinner Orlando - His friend always had chap lips so he use to steal it and take it into the porta potty. His friend punched him and said he'd kill him if he did it again.
Sinner Josh - stole his Mom's new LeBaron and jumped it in the desert, which wrecked the undercarriage. She took it back to the dealers and complained that she bought it this way. They took it back but didn't give her a replacement.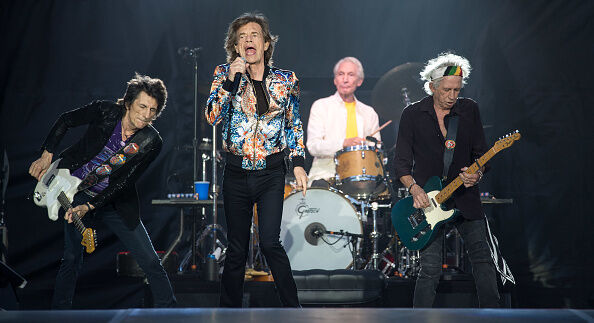 Here are some of the things we learned on the show today.
Emily is listener Pete's new hero thanks to her $6 wedding ring story. She has now surpassed her former quote, "Who do I gotta blow to get a drink around here? "
Sarah left a butt print stain on Emily's leather car seat! A few weeks ago the girls drove together to a golf event in downtown San Diego. Sarah claims Emily's car was quite warm AND she had applied "tinted moisturizer" to that area. She swears it wasn't her butt sweat at all! You can see a pic of the stain for yourself on our Instagram Story here.
TOMORROW is Day One of our 12 Days of Christmas!! Go to our website at 101kgb.com to nominate someone who would could use a $1000 hand up to make their Christmas special.
The AAF (Alliance of American Football) is coming to San Diego in February and we have a team! It's called The San Diego Fleet. Chainsaw says they're guys who aren't good enough for the NFL.
There's also an Indoor Football League, and we have The San Diego Strike Force. They also come to town in Feb. and have ten teams. The first game is against the Tuscon Sugar Skulls at Viejas Arena on Sports Arena Blvd.
Kids at a party at Dick's Sporting Goods were shocked and happily surprised when Chiefs QB, Patrick Mahomes showed up. He surprised them with gifts for all and made it a day they'll never forget.
Corinthian leather is a totally made up thing. Ricardo Montalban used it to sound elegant in those TV commercials for the Chrysler LeBaron in the 70's.
Comedian Tom Arnold recently had a visit from the Secret Service. He's done some serious tweeting against the president and they were checking to find out if he meant to do him bodily harm. He didn't and now understands how powerful words can be.
This past weekend, "Venom" became the highest grossing superhero origin movie of all time worldwide, with $822.5 million and counting . . . mostly because it's doing monster business in China.
Photos by Getty Images
Yesterday, Dave played some of the hilarious, new Christmas album from the great William Shatner called "Shatner Claus." I found this video that goes with his now classic, "Rudolph the Red Nosed Reindeer" and you have to see it to believe it. This music promises to live on long after the 87 year old is gone.
This song features Billy Gibbons of ZZ Top and once he joins the party, "it eventually morphs into a surreal Christmas rave . The whole thing is fantastically bonkers," according to Rolling Stone.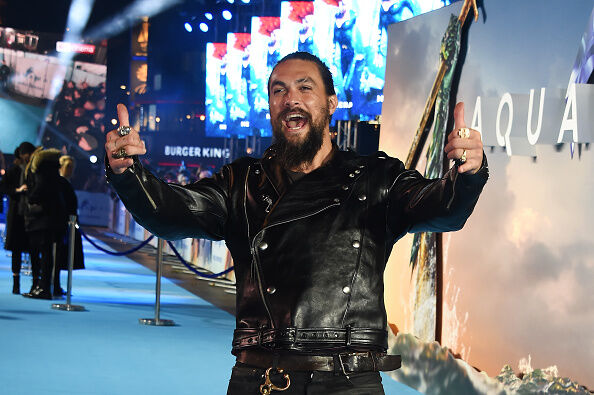 It's tough being a movie star. Poor, poor Jason Momoa recently talked about one major problem he had to deal with in his upcoming movie, 'Aquaman.'
Sure, you have to work out all the time to be in Superhero shape. Yeah, you always have bad guys trying to kill you. Maybe you get hurt on the set now and then. But what happens when you have to go to the bathroom when you're wearing a skin tight suit?
Jason says he's vacuum sealed into his costume, so it's extremely difficult to take it off when nature calls. Especially when you have to go "poopsey" like he calls it.
Photo by Getty Images
Forbes magazine came out with its annual list of the highest paid TV Hosts and we have a new number one. Judge Judy raked in $147 million after being number four last year. She has an annual salary of $47 million, but last year she also sold the rights to her shows reruns for an estimated $100 million.
Here's the Top Five:
Judge Judy Sheindlin, $147 million

Ellen DeGeneres, $87.5 million

Dr. Phil McGraw, $77.5 million

Ryan Seacrest, $74 million

Steve Harvey, $44 million
Photos by Getty Images
Happy Wednesday! I hope reading this made you want to listen to our whole show right here on our podcast. Never forget, we love your show!