DSC 1.16 - Ruth Drinking Boyer's Urine, New Gillette Ad, Boyer vs Team
The DSC Show for Tuesday, 1/15/19: Ruth Drinking Boyer's Urine, New Gillette Ad, Boyer vs Team and more!
Listen to the podcast below.
Here are a few things we learned on the show today.
The "Fudge Tunnel" photoshop pic of Boyer's new band at the Bacchanal can be seen here on Dave's Twitter.
The photoshop pic of the all-girl band "Moister Than An Oyster" can be seen on Dave's Twitter here. Emily, Sarah, and Ruth have a side gig happening.
Every time News Producer Anna asked her husband to do something yesterday - he said: "No, he's just a man-baby." We'll give him one day only to pout after the abuse he took from us yesterday.
Emily was embarrassed to talk dirty for us yesterday, but Chris Collinsworth wrote in and volunteered to help coach her. Woody Allen also offered help.
Jesse Pack in FL had a warrant out for kidnapping and assault. When the cops went to his house looking for him, a woman there gave them a note he left them. He said he was finishing a job and then turning himself in. The cops didn't believe it and asked to search the house. That's when they found Jesse curled up inside a dresser.
People are drinking their own pee thinking it's healthy. A group on Facebook is claiming it can cure disease. Ruthie said she'd happily drink Boyer's pee if it meant she didn't have to get another knee replacement. Hence the inspiration for Dave's new band, "The Urine Burps."
An Irish man says semen didn't help his back pain. Instead, it got infected. No clue why he thought it would cure pain. Had to learn the hard way though.
In Australia, magic mushrooms are available for treatment of depression, cancer etc.
42% of our waking hours are spent staring at some sort of screen.
Family Guy will no longer make jokes about gay people. They've evolved over the last 20 years and are making some changes.
The 60-year-old rocker, Nikki Sixx is expecting his sixth baby with his new wife.
Bob Costas is leaving NBC Sports after 40 years!
Coronado Bay Bridge is putting up bird spikes to stop folks from jumping over the side.
A San Diego Bar has broken a world record at Whiskey House in the Gaslamp with the most varieties of whiskey in the world.
Photos by Getty Images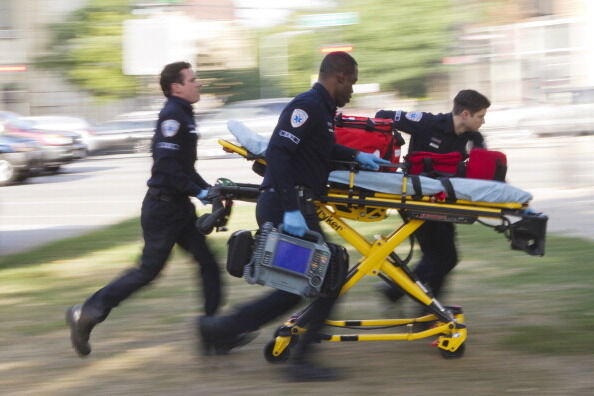 New Rankings of the Top 10 Things You're Most Likely to Die From
Odds are, you're going to die one day from disease and not in a SUPER COOL way like leaping out of a burning building to try to stop a runaway train. But I guess you never know. The National Safety Council just released an updated list of the top causes of death as of 2017 . . . and your odds of dying from them. Here are the top 10
1. Heart disease. The odds are one in six it'll be what kills you.
2. Cancer, one in seven.
3. Lung disease, one in 27.
4. Suicide, one in 88.
5. Opioid overdose, one in 96.
6. Car accident, one in 103. That's the first time ever that opioids have beaten out car accidents.
7. Falling, one in 114.
8. Getting shot, one in 285.
9. Hit by a car or other vehicle, one in 556.
10. Motorcycle accident, one in 85.
So what is ISN'T going to kill you? Here are the five causes of death at the bottom of the list.
1. Train accident, one in 243,765.
2. Lightning, one in 218,106.
3. Plane crash, one in 188,364.
4. Getting attacked by a dog, one in 115,111.
5. A hornet, bee, or wasp sting, 46,562.
Photo by Getty Images
Boyer vs The Team
, Listener Gary playing for Who tickets.
He chose Neither and he wins!!!
Topic: World Geography
Question: Antarctica once had another name. What was it?
Team Answer: Iceland
Boyer Answer: New Zealand
Real Answer: Australia
Score: Boyer 9.5 Team 0 Neither 2
Photo by KGB/iHeartmedia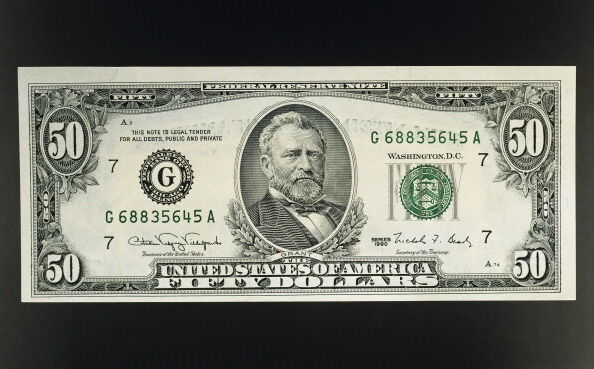 Each time this woman's boyfriend stays out past 4 am, she charges him $50. If you could charge a $50 tax on one bad thing every time he/she did it, what would it be?
Emily says her hub always butt dials people! She just wants him to lock his phone, so $50 would get him to stop.
Sarah says every time Chip whistles - boom $50. She hates whistling and he does it all the time! Yesterday, he was teaching their 6-year-old son Shane to whistle.
Dave would fine Nicole $50 for every light he turns off after her.
Chainsaw would fine his wife every time she turns the temp lower than 73 and she's freezing.
Listener AJ - every time his wife turns on another episode of "Friends." But he wants to make it $5,000, not $50.
Photo by Getty Images
Check out more articles from The DSC Show.